Emmy Award Nominations 2013: Biggest Snubs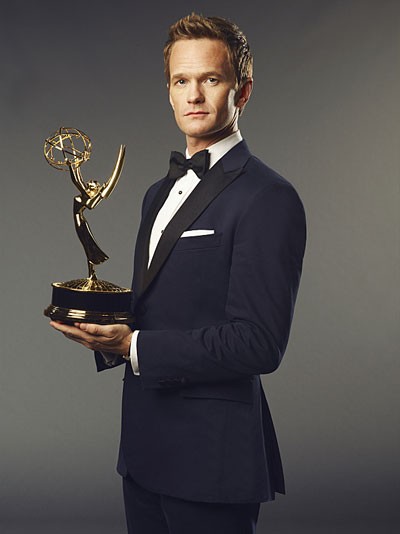 So the Emmys, huh?

There were some great surprises (Emilia Clarke! Adam Driver! Kerry Washington! Bill Hader!) and some daring ventures (multiple nominations for Netflix shows like "House of Cards" and  "Arrested Development"). The writing and directing categories are incredibly strong, the miniseries and guest actors lists impressive.

And yet… sigh. As always, whole genres go unrecognized, and some of TV's most valuable programs get the shaft for "safer" options.

Here are some of the year's biggest snubs.  

1) Tatiana Maslany for Lead Actress Drama
Hands down today's biggest travesty is the absence of "Orphan Black" star Tatiana Maslany. Sure, the show is a little-seen BBC America sci-fi series about clones. But Maslany is a force to be reckoned with, and her popularity garnered a lot of attention this year. She won the Critic's Choice Award for her performance as Sarah. And Allison. And Cosima. And a smattering of other clone characters slowly uncovering the scheme behind their creation. Maslany inhabits each character with such levity and distinction, it's easy to forget it's the same person underneath. The lack of recognition is another reminder that Emmy voters care not for your sci-fi, no matter how hard you push it and how well it delivers.

2) Hugh Dancy for Lead Actor Drama
There's a lot to love about NBC's "Hannibal." Mads Mikkelsen as the famous cannibal, for one. The gorgeous art direction, for another. But Hugh Dancy's delicate portrayal of FBI special investigator Will Graham is criminally underappreciated. The character is a curiosity – he describes himself as "closer on the autism spectrum than psychopath." He empathizes with the killer in each morbid case he investigates. Dancy doesn't play him over-the-top, nor does he undersell his character's special insight. His performance is nuanced – the perfect portal to a grim, lustful world of oddly beautiful violence. He's a perfect fit and it's a pity he slipped under the radar.

3) The Americans for Drama Series
It's odd that "American Horror Story" is the only FX series getting any love these days, when the network is home to some of the best TV has to offer. Their new series, "The Americans," got a heap of critical acclaim and fan adoration from the get-go, so it's relatively shocking that it received zero nominations. The leads – Keri Russell and Matthew Rhys, who play Soviet KGB officers posing as a married American couple – are excellent, but the series as a whole is one of the best in years. Tense, funny, relentless, invigorating. It fires on every board. It should have snuck in.

4) Jake Johnson for Lead Actor Comedy
We live in a world where one of the funniest comedic performances of the last decade goes completely unrecognized by Emmy voters. COOL. Johnson's performance as the curmudgeony heartthrob Nick Miller on "New Girl" is a revelation, not only because he can make an angry turtle face irresistibly attractive, but because he can dilute even the grumpiest rant with a heartwarming love confession or passionate kiss. The man can do it all!

5) Michelle Fairley for Supporting Actress Drama
Emilia Clarke's name was an exciting inclusion this year, but it comes at the expense of another "Game of Thrones" star player – Michelle Fairley, who totally owned the shocking Red Wedding episode. She gave gravity to the empathetic screams of a heartsick mother, and broke our hearts in the process. Her participation in that episode is part of why it will go down in history as one of the most shocking TV moments of all time.

6) Parks and Recreation for Comedy Series
Why do the Emmys consistently ignore what is perhaps the best currently airing network comedy? That Amy Poehler got her yearly nomination is glorious, but it's a team effort in Pawnee. The entire cast – from Nick Offerman's mustached woodworker Ron Swanson to Aziz Ansari's misguided man child Tom Haverford to Aubrey Plaza's deadpan animal lover April Ludgate – is categorically fantastic, and no other show tickles the heart and the funny bone with such finesse.

7) Rectify for Drama Series
"Rectify" is admittedly a hard sell. But the Sundance Channel's new drama about a prison convict free after 20 years incarcerated is beautiful, personal, silent, mesmerizing. It's similar in tone to "Friday Night Lights" as far as drifty Southern landscapes go.  But the performances, particularly Aden Young's, are so good, they're almost transformative. The show doesn't have a huge audience or many accolades, so an Emmy nod would have exposed it to the larger audience it so greatly deserves. What a shame.

8) Emmy Rossum for Lead Actress Drama
Emmy Rossum gives a consistently amazing performance as oldest Gallagher sister Fiona on Showtime's "Shameless" year after year. While the show itself varies in quality depending on the season (or episode, really), Rossum is the grounding force. Her pathos for her siblings, her easy sexiness, her quippy line delivery… all note-perfect. AND HER NAME IS EMMY. Come on, voters.