Emmanuelle Beart Scared Of Needles After Botched Lip Job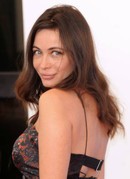 French actress Emmanuelle Beart has been left terrified of needles after undergoing a botched operation to plump up her lips.

The star, now 48, decided to have the lip injections done after finding success in films such 1987 comedy Date With an Angel and Mission: Impossible in 1996, but the cosmetic procedure went wrong and she has struggled to come to terms with her damaged looks ever since.

In an interview with French newspaper Le Monde, she says, "I had my mouth done when I was 27. It was a botched job."

"It is a grave act in which you don't necessarily foresee all the consequences. Just the idea of an injection these days devastates me."