Emma Watson's Dating Woes: 'Guys Think I've Had 6,000 Boyfriends'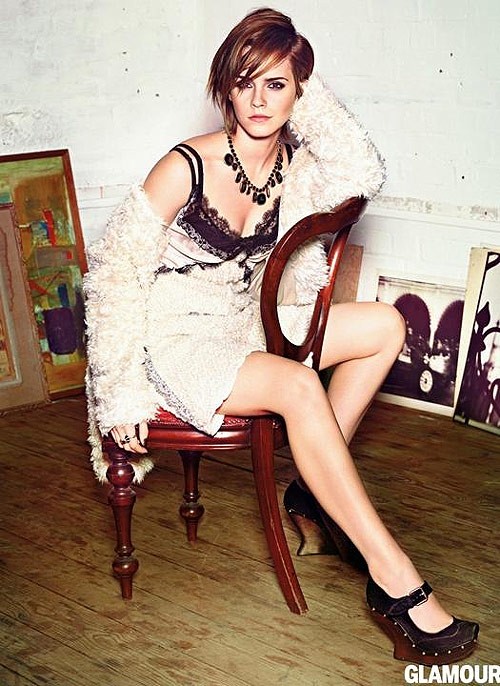 Emma Watson fears her high profile as an actress has hurt her love life and lessened the chances of her finding 'Mr. Right'.

The 22-year-old, who shot to fame thanks to her role as Hermione Granger in the eight Harry Potter films, tells the October issue of Glamour magazine that she's had plenty of trouble dating because guys tend to think she's always got a boyfriend thanks to being spotted and photographed with guy friends all the time.

"My friend got me tickets [to the Coachella music festival] for my birthday, and what am I going to say? 'No, I'm not going to go, because I don't want to be photographed?'" she says. "But it was a huge crowd, and I thought there was no way anyone could get pictures of me, but somehow they found me."

It's difficult on my dating life because anyone I get photographed with is automatically my boyfriend," she says. "So it just makes it look like I've had like, 6,000 boyfriends."

Emma, who stars in the upcoming The Perks Of Being A Wallflower; the coming-of-age story of a troubled high school freshman (out in limited release Sept. 21); is rumored to be dating a classmate she met at Oxford University and says she prefers not dating other stars.

"I try not to (date other stars)," she says. "It definitely makes me nervous. I haven't tried to make others celebrity friends or date people who are in my industry, because it's difficult and it can be really superficial. I'm lucky that most of the people I've dated I've been at university with."

Read more of Emma's interview at Glamour.com.