Emma Watson Wows In A See Through Dress At The London 'Harry Potter' Premiere (Pictures)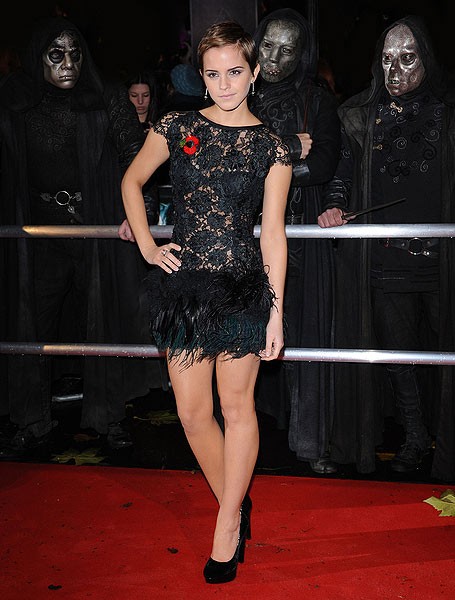 Magic was in the air Thursday evening for the "Harry Potter and the Deathly Hallows, Part 1" world premiere at the Odeon Leicester Square in London, England. Emma Watson, who plays the film series' fearless female wizard, Hermione Granger, showed off a bit of skin on the red carpet in a short, frilly black lace dress that revealed a black bra underneath and a sexy pair of tanned legs. We think she looks absolutely fantastic - What do you think?

J.K. Rowling, who wrote the books that inspired the films, also wore lace, but in the more modest form of a long black gown with a lace top (pic below). Watson's costars, Daniel Radcliffe and Rupert Grint, were also in attendance, and the four stars wore red poppies - the symbol of Remembrance Day in the U.K. (Veterans Day in the U.S.) to the event.

Watson tells The Hollywood Reporter that this film is her favorite in the series so far, and reveals that the characters are "really up against it" this time around.

Emma recently revealed that she's been drinking since a very young age - seven! She says she was given wine with meals since then and doesn't understand why kids today make such a big deal about alcohol.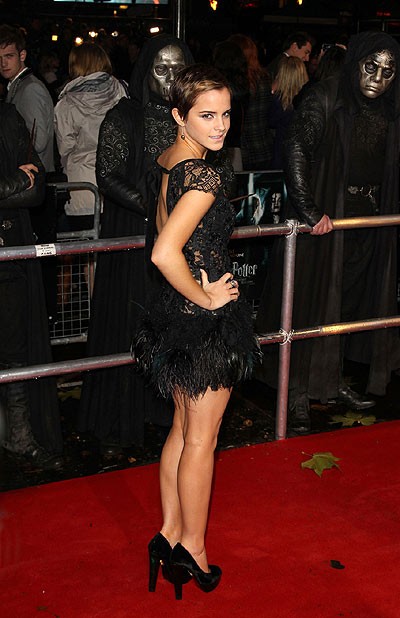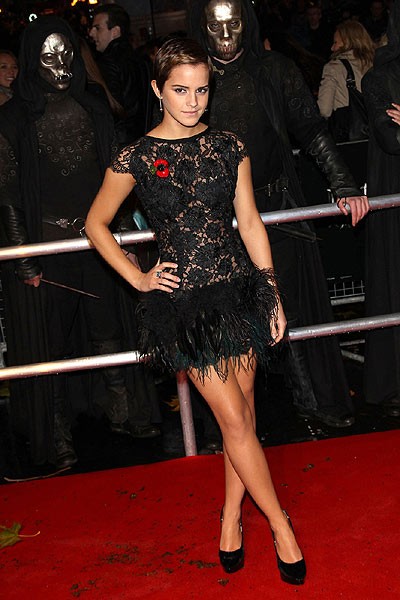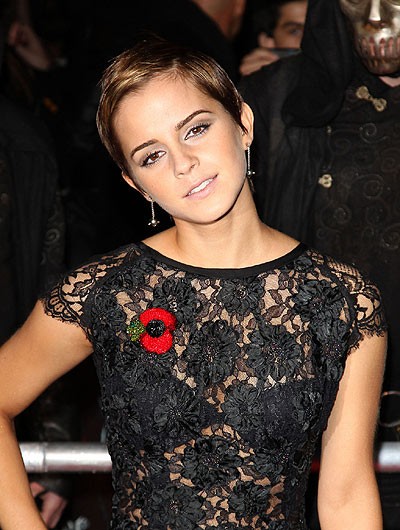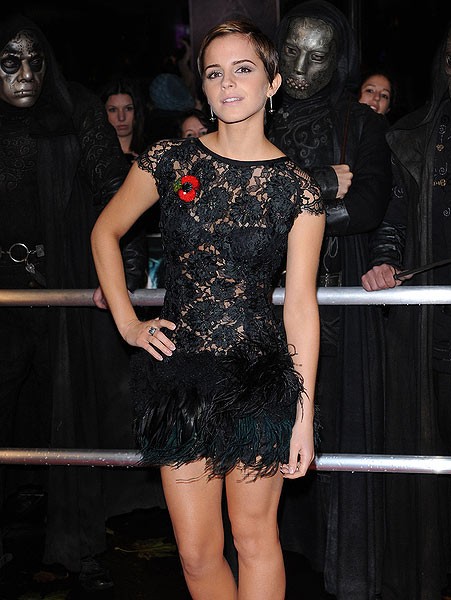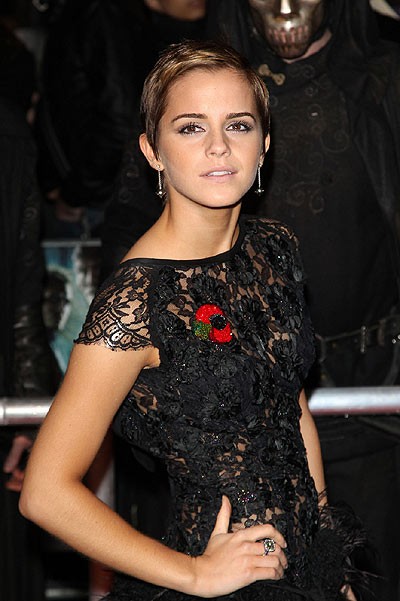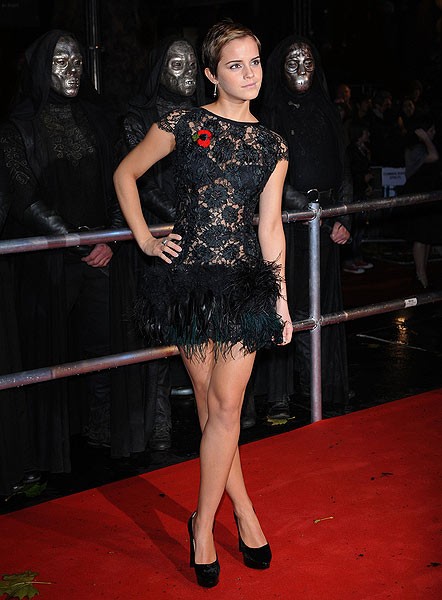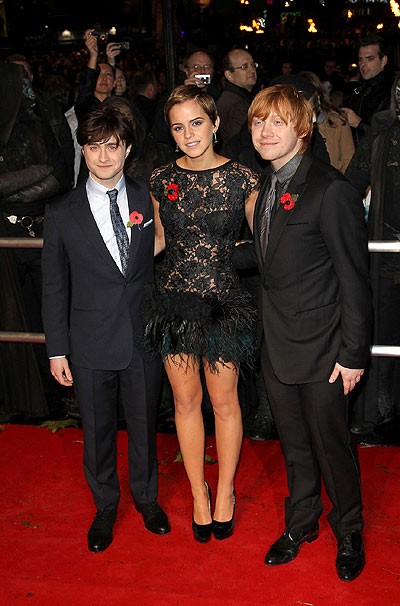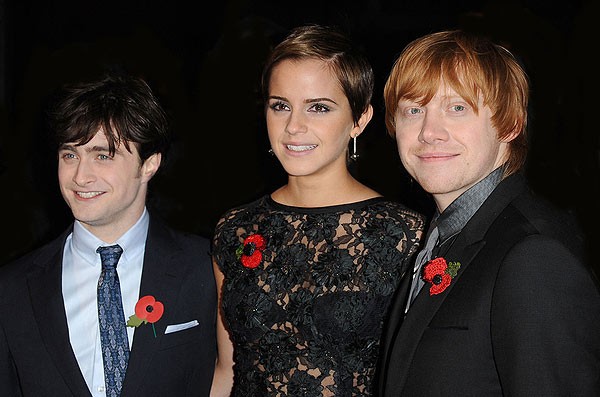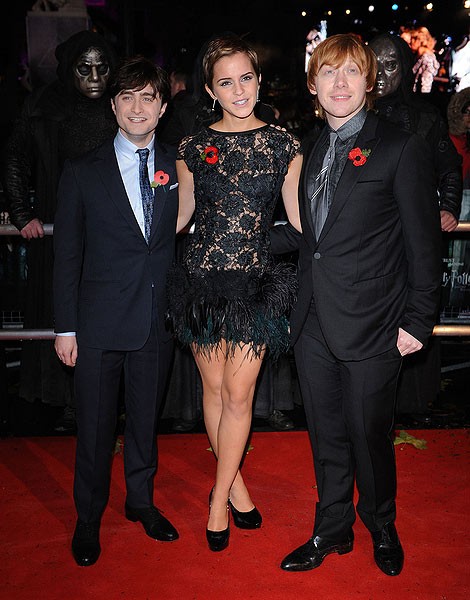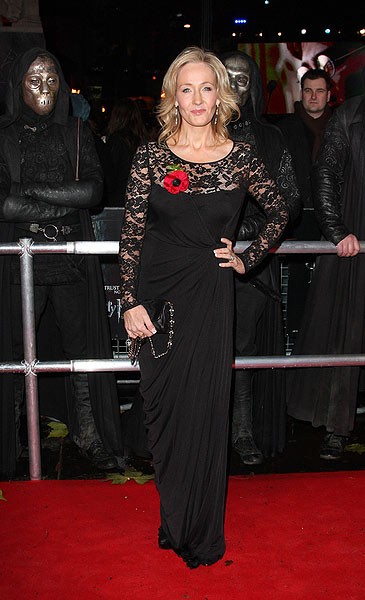 More: Celeb Photo Features | Fashion Photo Features
Click for more great Emma Watson pictures: