Emma Watson Talks About Wardrobe Malfunction (Pictures & Video)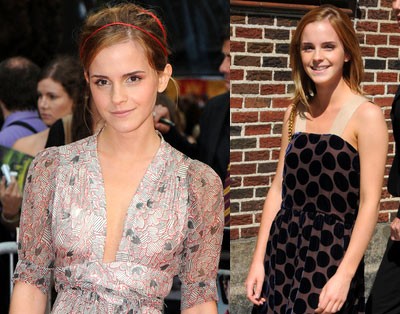 Emma Watson
was on the 'Late Show With David Letterman' last night and talked about recent red carpet photos that revealed more than she wanted.
Letterman showed held up a picture of 18-year-old Watson on the red carpet of the '
Harry Potter and the Half-Blood Prince
' London premiere. In the photo (visible in the video below) Emma's dress is parted in the front offering viewers a glimpse at her underwear.
Blushing Watson commented, "This was a small wardrobe malfunction. I don't really remember when this happened...At least I'm wearing underwear." Watson then appears to mouth "so embarrassing!"
Watson stars as Hermione Granger in the sixth installment of the Harry Potter franchise, which opens July 15. With two more HP movies yet to come, she remains postive about the long filmaking process, "I'm still having a really good time."
Keep scrolling for video and photos of Emma on Letterman and leave a comment below...
Watch Emma Watson on the Late Show With David Letterman' video: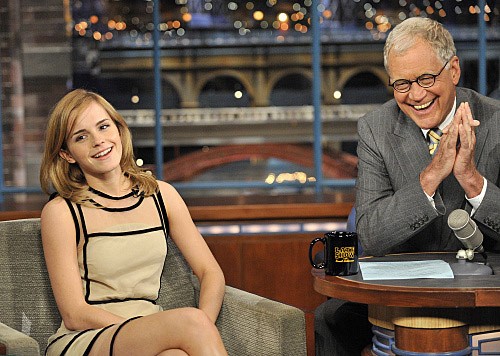 Pictures of Emma arriving for the 'Letterman' taping: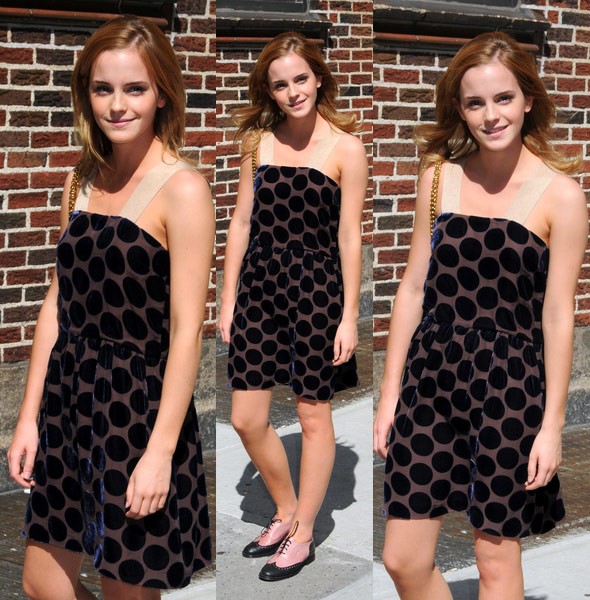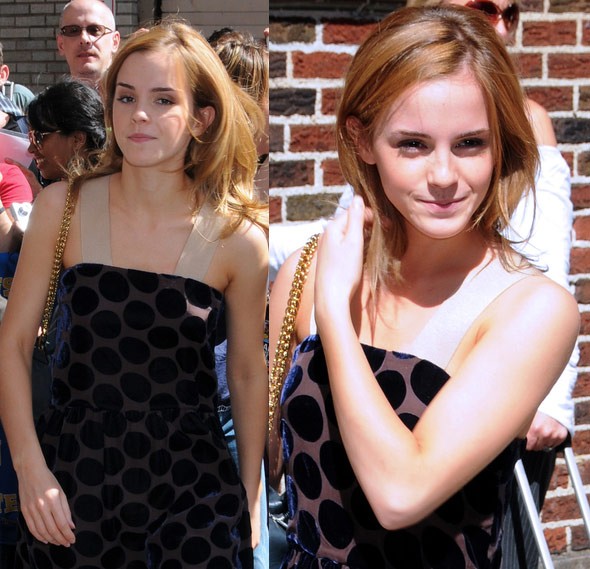 - Click here for more Emma Watson pics -





- Awesome 'Half-Blood Prince' movie photo gallery / Watch the trailer -






Emma Watson images © PR Photos
Harry Potter images © 2009 Warner Bros. Ent.
Harry Potter Publishing Rights © J.K.R