Emma Watson Shows A Sexy, Devilish Side In 'The Bling Ring' Trailer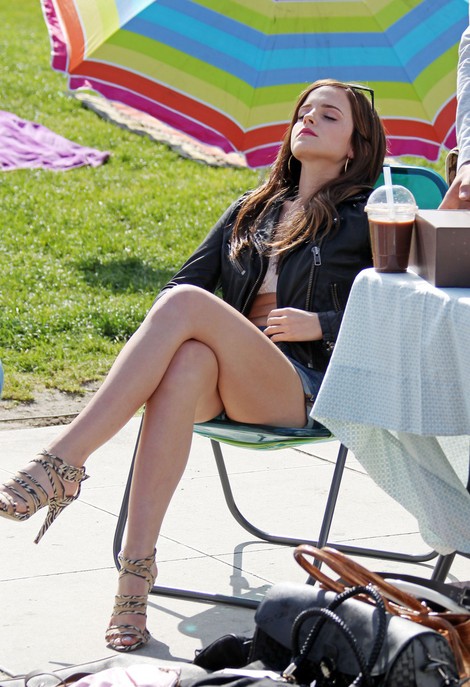 A group of fame-obsessed teens break into celebrity homes in the upcoming film "The Bling Ring," based on actual events.
The teaser trailer, less than a minute long, shows Emma Watson, Leslie Mann, Taissa Farmiga, and other stars go "shopping" in celebrities homes, stealing jewelry, clothing and other expensive items.
The film, directed by Sophia Coppola, is based on a real group of robbers who broke into the homes of celebrities including Rachel Bilson, Orlando Bloom, Lindsay Lohan, and Paris Hilton (who also makes an appearance in the movie).
Watson, who breaks her typical character type in the film, told MTV in the fall that she had a difficult time undergoing her trashy makeover (or rather, makeunder): "This is how much I hate myself in the movie: I don't think I'm going to be able to watch it. It's the first time I couldn't watch myself... I also want to point out on my lower back - I have an Om Buddha sign, like a tramp stamp. It was really weird."
"The Bling Ring" hits theaters in June. Check out the trailer below: