Emma Watson Sheds Her Good Girl Image In New Trailer For 'The Bling Ring'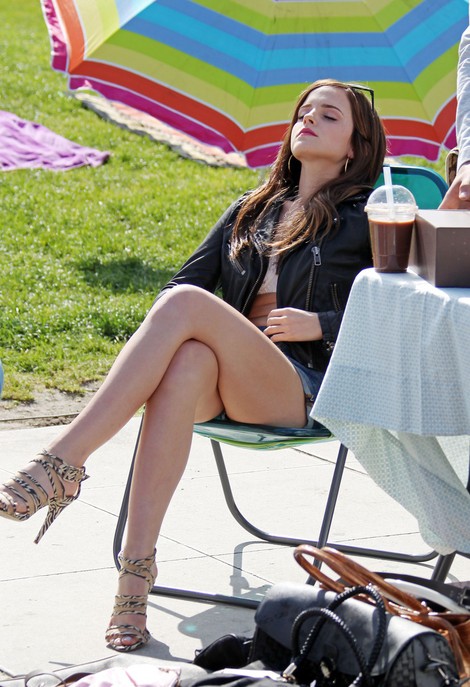 Emma Watson looks to shed her good-girl image in the upcoming The Bling Ring, which opens June 14 in theaters.

The Harry Potter star has taken a much darker role for her latest film, which sees her as the fame-obsessed ringleader of a group of teens who break into celebrity homes and steal jewelry and designer clothes.

The film is a based on the actual events of the real life "Bling Ring," aka "The Burglar Bunch," which saw the homes of such stars as Paris Hilton, Audrina Patridge, Rachel Bilson, Lindsay Lohan and Orlando Bloom broken into and over $3 million worth of high price items stolen.

The new trailer for the Sofia Coppola-directed film shows the group of friends spotting stars like Hilton and Kirsten Dunst in a club one night, and realizing if they found out when these stars would be out at red carpet events, etc., it would provide a great opportunity to break into their homes.

"I want to rob," Watson's character Nicki declares.

Watson recently discussed her character and doing the movie -- a total 180 for her.

"This is how much I hate myself in the movie: I don't think I'm going to be able to watch it," she said in an interview with MTV.com. "It's the first time I couldn't watch myself... I also want to point out on my lower back - I have an Om Buddha sign, like a tramp stamp. It was really weird."

Logan Lerman, Ezra Miller, Taissa Farmiga and Claire Julien also star.

Check out the trailer for "The Bling Ring" below...