Emma Watson Says She'd Get Naked On Screen

It's only been eight months since
Emma Watson
turned 18 and she is already saying she would be willing to get naked on screen.
According to
The Daily Mail
, when asked whether or not she would film a nude scene, Emma replied: "Yes. For
Bernardo Bertolucci
. It, depends. I'm not getting my kit off any time soon, but it is part of my job. I'm at a strange age. I'm not a woman yet, but I'm not a girl any more. They [film studios] say, 'Oh, in a couple of years you'll be perfect for this.' I'll be like, yeah, but I want to be studying."
Watson is famous for playing Hermione Granger in the
Harry Potter
movie series. She also lends her voice to the character 'Pea' in the new animated movie '
The Tale of Despereaux
.'
Here's Emma looking all grown up at 'The Tale of Despereaux' premiere:
- Click here for more pics -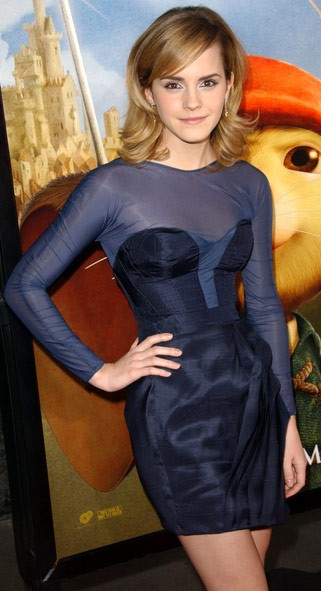 Would doing a nude scene help or hurt Emma's career? Leave a comment below!