Emma Watson Reveals Her Legs, Bare Belly & Tramp Stamp On 'Bling Ring' Set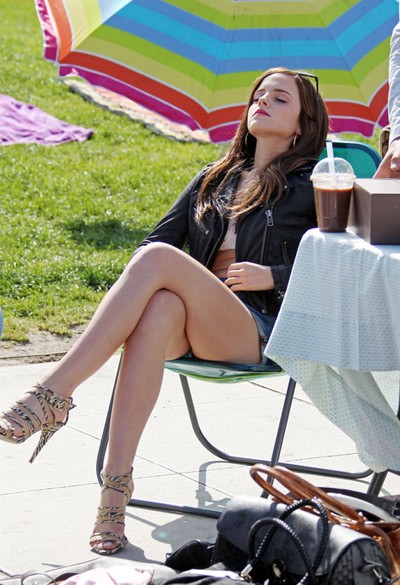 We spotted Emma Watson filming a scene for her new movie "The Bling Ring" on the Venice Boardwalk in California yesterday.
The actress, who usually dresses very conservatively, let it all hang out for the role. She wore short cut-off denim shorts and a midriff baring crop top. She also revealed a (fake) tattoo on her lower back.
The film, directed by Sofia Coppola, is based on the true story of a group of teenagers who stole from celebrities, including Paris Hilton, Lindsay Lohan and Orlando Bloom, in 2008 and 2009.
See more photos of Emma on set...