Emma Watson Recreates Julia Roberts' 'Pretty Woman' Look For The Cover Of GQ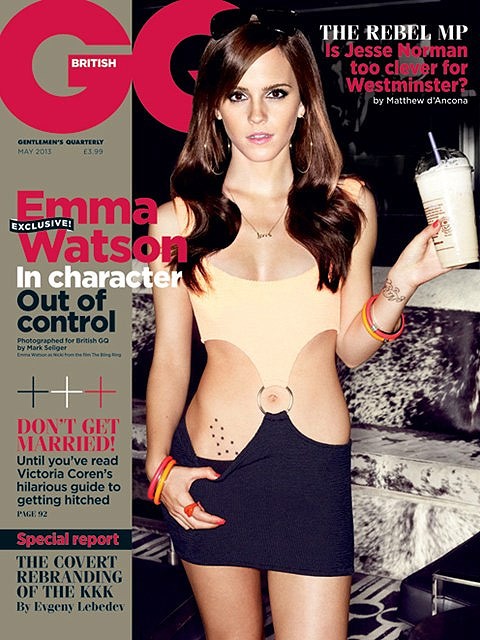 Emma Watson channels Julia Roberts in the May issue of the UK version of GQ magazine, wearing nearly the same outfit Roberts' hooker character wore in Pretty Woman.

Watson, who played the clean-cut Hermione Granger over the course of a decade in the Harry Potter franchise, is now 22 and all grown up.

The actress was photographed in character as Nicki from her upcoming movie, The Bling Ring (the tattoos are fake), which centers on a group of teens who use the internet to find out when celebrities aren't home and then rob them. The film is based on a true story.

"When I read the script and I realized that essentially it was a meditation on fame and what it's become to our society, I had to do it," Watson says. "The character is everything that I felt strongly against - she's superficial, materialistic, vain, amoral. She's all of these things and I realized that I hated her. How do you play someone you hate? But I found it really interesting and it gave me a whole new insight into what my job, or my role as an actress, could be."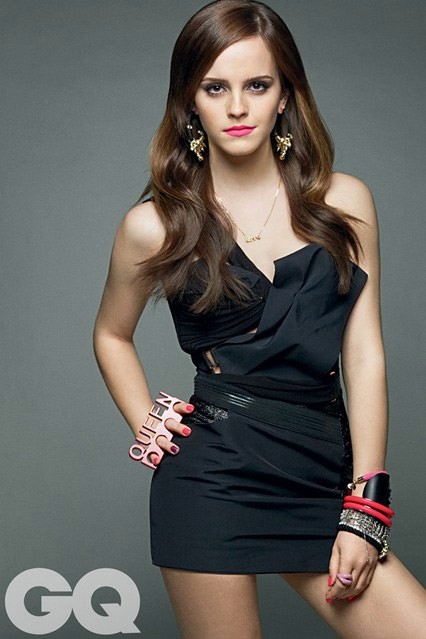 Watson took the role because it was something different, and because the costumes were a bit more relaxed than in a period drama.

"Really I was open-minded about doing anything, but the one thing I didn't want to do was get myself into a corset because I was worried I'd never get out again," she says. "I knew it would be a really comfortable thing to do, but I felt… I had to dive into something really different. This has been a really big departure for me; it's a really big character. That's so exciting for me because it meant I was really acting."

See more of Emma in the British GQ and at GQmagazine.co.uk.