Emma Watson Looks Sleek & Sophisticated At 'Wallflower' Premiere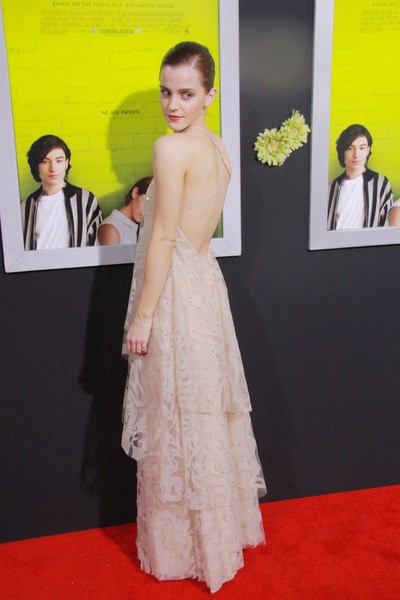 Emma Watson attended the "The Perks of Being a Wallflower" Los Angeles Premiere yesterday wearing a lace dress that uncanningly matched her pale skin tone.
The actress slicked back her short hair and skipped accessories. She painted her lips red.
Her new film centers on a withdrawn teen (Logan Lerman) who attempts to remain hopeful for the future while dreading every day of the present.
At the movie's Toronto premiere, Watson admitted she cried several times. "This is, like, the third time I've seen the movie and it still makes me cry. I had to run out and try and fix my face for the Q and A because I was such a wreck," she explained.
Watson was recently named the most dangerous celebrity on the internet because people who search for photos of the actress have a big chance of visiting on a website with spyware, adware, spam, phishing, viruses and other malware.
See more photos of Emma at the premiere...