Emma Watson Looks Seductive At Berlin 'Noah' Premiere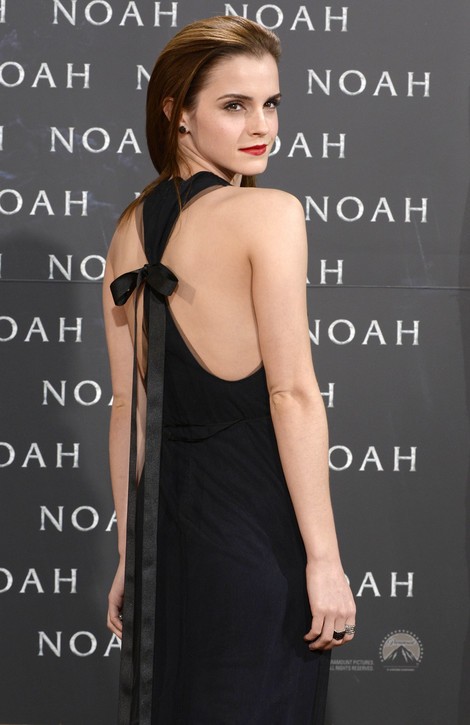 Emma Watson turned heads at the German premiere of "Noah" on Thursday.  She wore a floor-length black gown with bow detailing on the back. The actress painted her lips red and slicked her hair back out of her face.
"Noah" premieres in the United States on March 28 and has been surrounded in controversy.
Earlier this month, Paramount released a disclaimer for the film: "The film is inspired by the story of Noah. While artistic license has been taken, we believe this story is true to the essence, values, and integrity of a story that is a cornerstone of faith for millions of people worldwide. The Biblical story of Noah can be found in the Book of Genesis."
Arab countries Qatar, Bahrain and the UAE (United Arab Emirates) confirmed that they won't allow their citizens to watch the upcoming film due to religious reasons.