Emma Watson Looks Forward To Brown University Return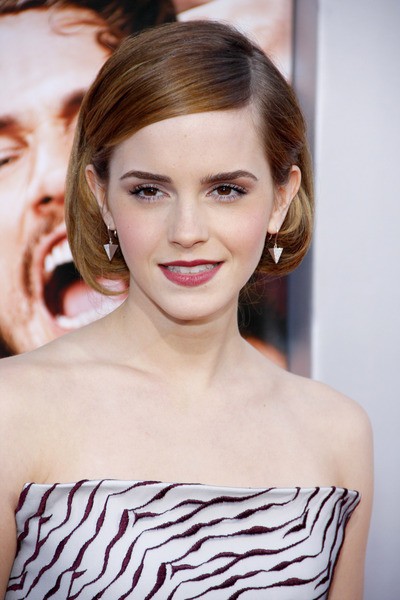 Emma Watson has decided to take a break from the bright lights and parties of Hollywood and return to Brown University in Rhode Island this fall.
The Harry Potter Star insisted she left the college in 2011 to concentrate on her acting career and is now the 23 year-old actress is ready to continue her education after completing a series of movies including The Perks of Being a Wallflower, This is the End and The Bling Ring.
She tells the New York Daily News, "I really like the fact that it has a very open curriculum, that there aren't any requirements. Really, I've kind of been in charge of my own education since I started out on Potter when I was nine or 10, and I liked that I could design my own major if I wanted to, and I could take independent studies if I wanted to on subjects that weren't necessarily in the curriculum.
"I did an independent study on the psychology and philosophy of how and why we fall in love, which was awesome."
Emma is also looking forward to a little more quiet time with her life. "It's interesting, because people say things to me like, 'It's really cool that you don't go out and get drunk all the time and go to clubs,'' she said. "…and I'm just like, I mean, I appreciate that, but I'm kind of an introverted kind of person just by nature, it's not like a conscious choice that I'm making necessarily. It's genuinely who I am."
Emma's shift in gears has also affected her Bling Ring co-star Katie Chang, who will be attending Columbia University later this year.
Chang says, "I picked her brain at least once or twice. I just remember her telling me that regardless of how much I wanted a different experience and wanted to get out of town and try something new that it had to be something relatively familiar.
"I'm really excited to see what the next few months hold for me. I'm really nervous but I can't wait. I just hope I won't be recognized on campus as the Bling Ring girl!"