Emma Watson Is Gorgeous In A White Gown With A Thigh-High Split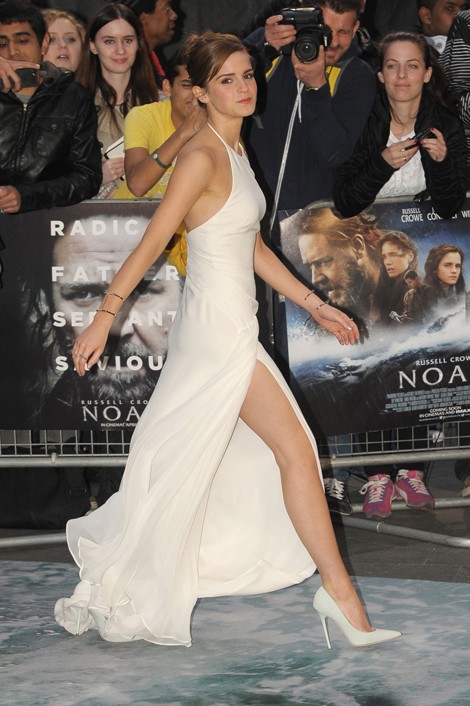 Emma Watson turned heads at the "Noah" premiere in London on Mondy in a white halter top dress with matching pumps. The actress piled her hair back in a bun and wore matching silver cuff bracelets on both arms.
The actress has been lauded for her fashion choices and says she's enjoying dressing up in bold and stylish clothing.
She told E! News: "I've just really embraced that side of my job, I guess, because you have to do these appearances and so you might as well make it fun."
"Noah" opened at number one at the U.S. box office last weekend with $44 million in ticket sales.
Check out more photos of Emma...