Emma Watson Inexplicably Pairs A Little Black Dress With Pants At U.K. 'Wallflower' Premiere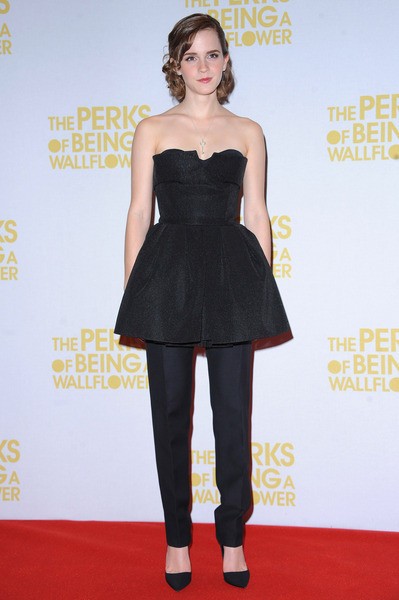 Heralded as a fashionable young star, the normally put-together Emma Watson chose an unusual ensemble to wear at "The Perks of Being a Wallflower" premiere in London on Wednesday.
Watson wore a black Dior dress over a pair of black pants. The strapless dress by itself would have been a very cute look for the 22-year-old star. So why did she decide to add a pair of trousers underneath it?
The actress wore black stilettos and a delicate silver key necklace with the outfit. Her reddish brown hair has grown out of its pixie cut and was styled with gentle curls.
The film centers on a withdrawn high school freshman who lives life as an outsider until he befriends a group of interesting seniors. The film is now in theaters.
See more photos of Emma at the premiere...