Emma Watson Finally Feels Like A True Actress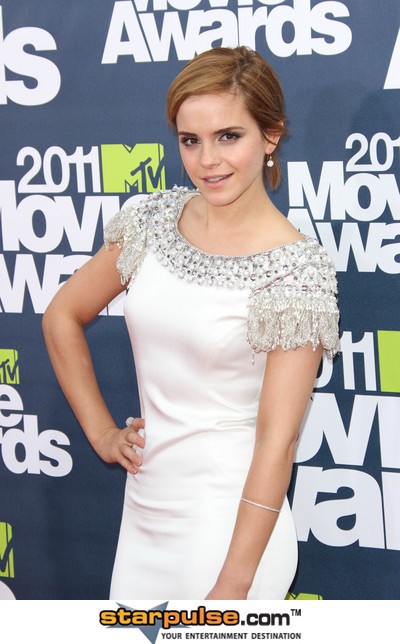 Emma Watson finally feels like a fully-fledged actress after a decade in the Harry Potter films and can't wait to put the skills she's learned onscreen to the test.

The British beauty was chosen to play Hermione Granger in the big screen adaptation of J.K. Rowling's magical books when she was just 11, and she made her movie debut in 2001's Harry Potter and the Sorcerer's Stone.

But the star insists she only feels qualified to call herself an actress now after watching her performance in the new and final installment of the wizard franchise, Harry Potter and the Deathly Hallows: Part 2.

She tells Britain's Daily Mirror, "Watching the new film I feel I've really learned something in these 10 years. For the first time I really felt like an actress and I have an idea of what I can be as an actress. And that is very exciting.

"I've worked with animals, special effects, I've done some serious stunts and I've worked with some of the best actors and actresses in the world. I couldn't have had better training. I feel I've graduated from the most difficult, hard-core film school of all time and I can't believe how lucky I've been. Now I'm ambitious to use what I've learned to do good work.

"I look back at the early films and see that little girl - and I know it's me but it seems like a different person. It's embarrassing to see myself go through the awkward stages of growing up - my hair was just enormous! So much time has passed and so much has happened that it seems I don't know her. But it's interesting to see how the character has evolved and how much I have changed."