Emma Stone Sizzles In A Low-Cut Blouse At London 'Spider-Man' Premiere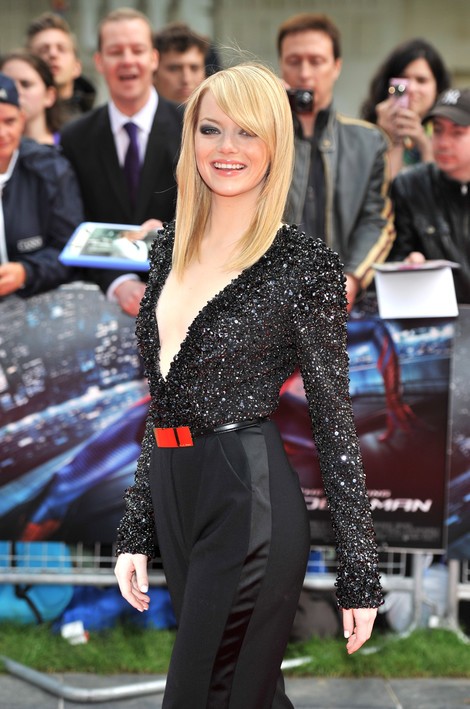 Emma Stone attended "The Amazing Spider-Man" gala premiere held at the Odeon in Leicester Square, London, today.  The actress looked stunning in a black beaded blouse and high-waisted trousers.
Emma plays Peter Parker's love interest Gwen Stacy in the upcoming film.  Emma and Andrew Garfield (Parker/Spider-Man) are dating in real life.
The couple did not pose together on the red carpet, but they've been spotted together on numerous occasions.
In researching her role the actress visited a science laboratory, and now she is interested in studying biology.  She told Wenn, "I got so interested in biology, learning about medicine and regeneration and stem cells. It expanded my mind in so many ways, so now I'm gonna go take a biology class. What's amazing is you can do it at home."
See more photos of Emma at the premiere...