Emma Stone Romancing Co-Star Andrew Garfield... AND Ryan Gosling?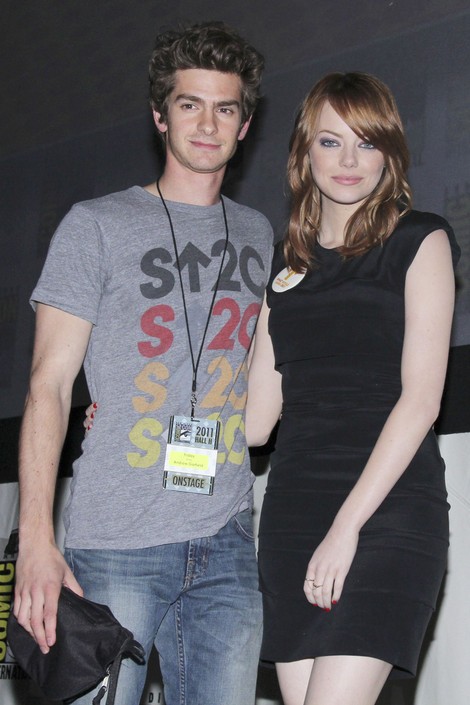 Emma Stone is everywhere these days, and we're not talking about the big movies she's starring in - if you believe the rumors! Sources say that she has hooked up with Amazing Spider-Man co-star Andrew Garfield, while another claims she's with Crazy, Stupid Love romantic interest Ryan Gosling!
USmagazine.com says the two got extremely cozy at a West Hollywood hotel bar - before retiring to a room. The mag also claims the two have been dating since June, but it's all very "hush-hush!" Emma refuted rumors of a relationship in Teen Vogue.
Meanwhile, Star Magazine is reporting that she has been with Ryan Gosling and were spotted making out in Brooklyn. They also claim Emma is considering a move to the Big Apple to be closer to him. A friend blasted the reports, saying it was all "bulls--t" and Emma has in fact lived in New York for years.