Emma Stone Plans To Study Biology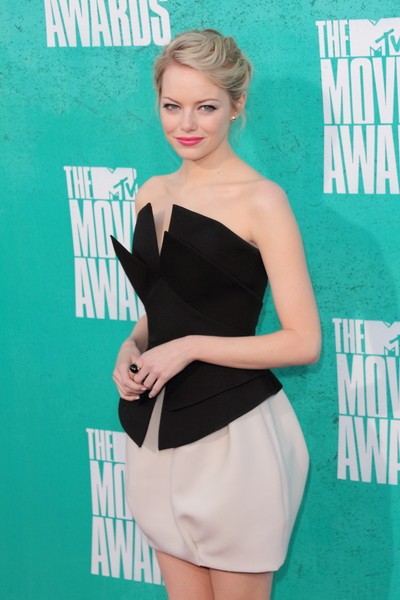 Emma Stone's onscreen romance with Spider-Man has inspired the actress to study biology.

The Help star, who plays Peter Parker's first love Gwen Stacy in the film, visited a laboratory for the first time on the set and was left fascinated by the work of real scientists - and now wants to become one.

However, first she has to exchange film scripts for biology books.

She tells WENN, "It was the first (time) I'd ever been angry about not going to college because I was fascinated by what they were showing us (at the laboratory). I thought, 'What do I need to do to intern?' You need to be a college graduate!

"It sucks because I can learn, I swear... I got so interested in biology, learning about medicine and regeneration and stem cells. It expanded my mind in so many ways, so now I'm gonna go take a biology class. What's amazing is you can do it at home."

And Stone has a couple of great minds on tap if her studies get too tough: "My aunt and uncle were scientists that worked for Merck and they had a hand in creating the cervical cancer vaccine and Gardasil, so they are incredibly intelligent and fantastic minds. I'd always been fascinated by what they did."