Emma Stone Needs 'Help' With Her Fashion Picks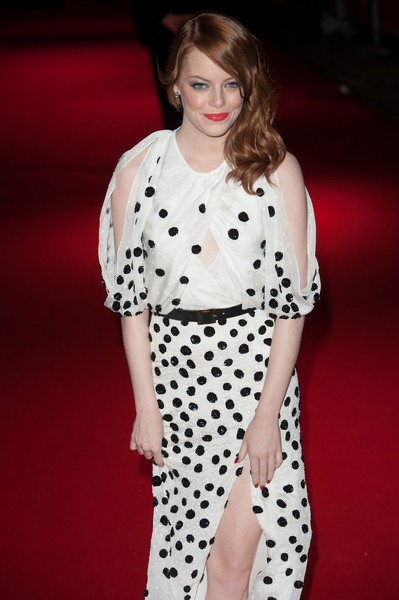 Emma Stone, who played the darling Skeeter in summer's surprise hit film "The Help," showed up to the British premiere of the movie yesterday wearing a white polka dotted dress.
The dress, with split sleeves, a cut out in the bodice, and a slit up the leg, did nothing for her figure. And some of her other recent dress picks were just as bad (or worse).
We love Emma and can't wait to catch her in "The Amazing Spider-Man." We just think she needs a fashion intervention. What do you think? Check out recent photos of her below:
Here she is at the L.A. premiere of "The Help" in August. The color of the dress just washes out her skin.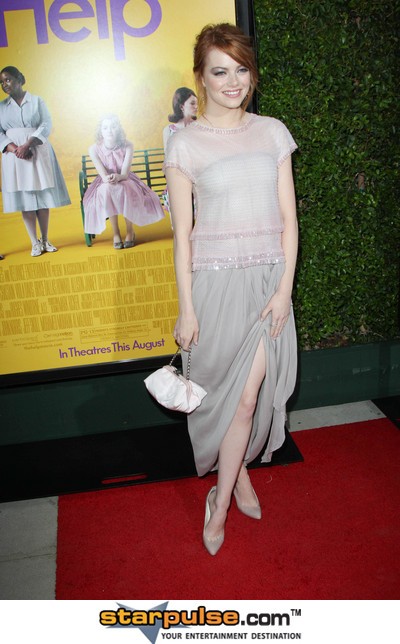 At the "Crazy, Stupid, Love" premiere in July, Emma made a point of showing off her hips.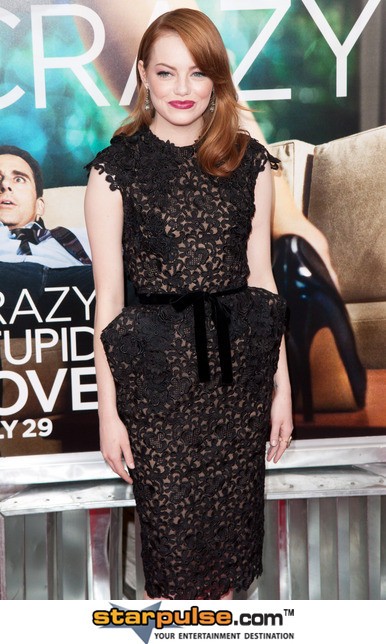 This red and white pouch ensemble from the "Friends With Benefits" premiere in NYC is just terrible.