Emma Stone Is Goth & Gorgeous At Paris 'Spider-Man 2' Premiere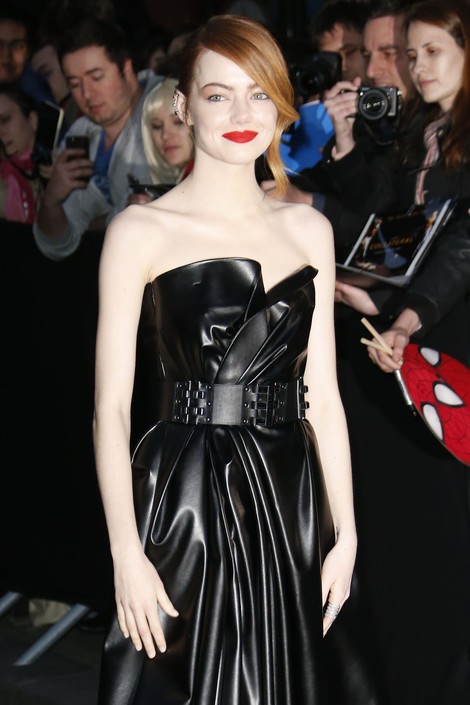 Emma Stone was pale and pretty at the Paris premiere of her upcoming film "The Amazing Spider-Man 2." The actress wore a strapless latex dress and pumps. She painted her lips ruby red.
Stone and her co-star/boyfriend Andrew Garfield recently made headlines for an interview they gave on "The Ellen DeGeneres Show" when the daytime host probed them about their sleeping arrangements during their overseas promotions.
"Spider-Man 2" hits theaters on May 2.
Scroll down for a hot slideshow of Emma...