Emma Stone Is Cute As A Button In A White Frock At L.A. 'Spider-Man' Premiere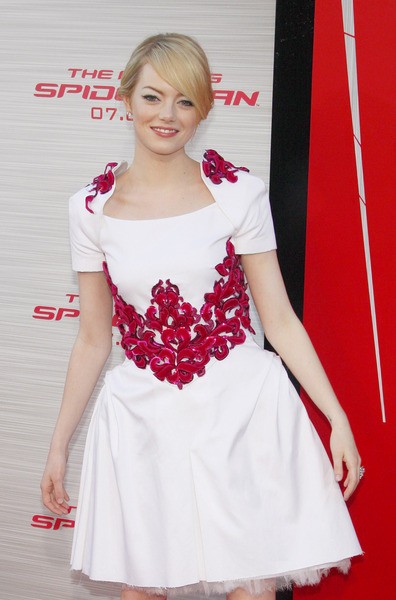 Emma Stone attended "The Amazing Spider-Man" Los Angeles premiere on Thursday wearing an adorable white dress with red embroidered ribbons.
Emma has been on a worldwide tour promoting her superhero film.  In England she wore a sexy low-cut beaded blouse and trousers, and in France she opted for a gothic look.
It must be so much fun to travel the globe with her boyfriend Andrew Garfield by her side - who happens to be playing Spider-Man.
The movie centers on Peter Parker (Garfield), who embraces his incredible destiny after uncovering one of his father's most carefully guarded secrets. Stone plays Parker's love interest Gwen Stacy.
See more photos of Emma...