Emma Roberts Engaged To Boyfriend Evan Peters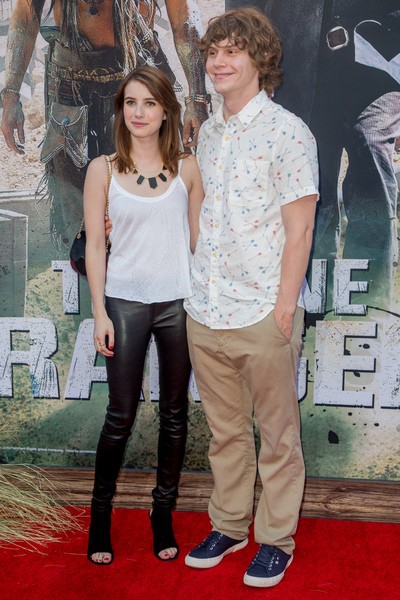 Julia Roberts' niece Emma Roberts and her boyfriend Evan Peters are planning to wed in 2014 after becoming engaged.

According to TV news show Extra, the American Horror Story actor popped the question with a pink gold and diamond ring over the holidays in NYC. The couple then rang in 2014 in London. Roberts was sighted wearing her ring in L.A. over the weekend.

The joyful news comes almost six months to the day of Roberts' arrest in Montreal following an alleged hotel fight with Peters.

The 22 year-old actress was detained by the authorities following the altercation, but released hours later after Peters, who was left with a bloody nose, refused to press charges.

A representative called the incident a "misunderstanding" and insisted the stars are "working together to move past it".

And it appears they have done just that and Roberts is now determined to marry for life.

She told Nylon magazine last year that she would only wed when she met the man she wanted to spend the rest of her life with, explaining, "I've been with people in the past who lie about what they're doing or whom they're with, and you always find out about it.

"I've grown up in a business where we're taught to think that relationships don't last, and that people are supposed to be married a bunch of times. But I come from the school of getting married once... Everyone kind of rolls their eyes at me, but I still believe in the romantic movie outcome."