Emma Roberts' Cutoffs & Thigh-High Black Tights - Hot Or Not?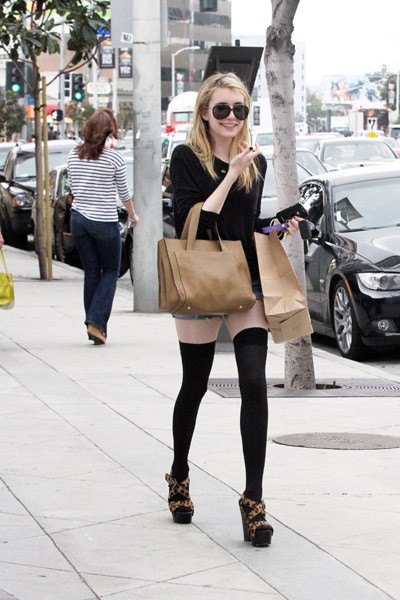 We spotted Emma Roberts outside a salon in West Hollywood this weekend wearing cutoff shorts, black tights and leopard-print heels. What do you think of her attire?
Horror movie director Wes Craven tormented Emma and co-star Hayden Panettiere on the set of Scream 4 with a series of spooky pranks. Craven was so determined to make Roberts and Panettiere's fear as realistic as possible, he told a crew member to don the eerie Ghostface mask and jump out on the actresses throughout filming.
Roberts said, "I definitely got scared, for real. Some scenes where I had to be running away from the bad guys, I got a little adrenaline rush. I got a bit of like, 'This is fake but it's kind of freaky...'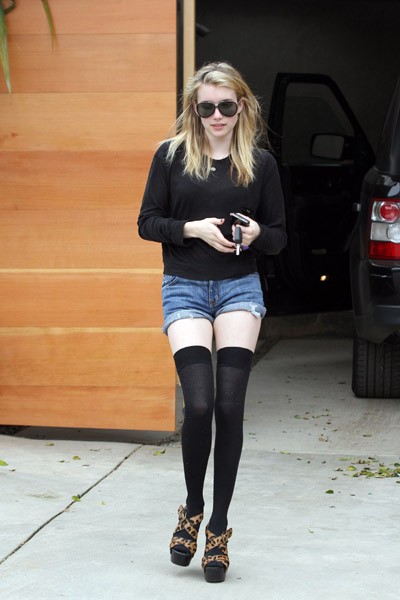 Click for more great Emma Roberts pictures: