Emma Roberts Considers Doing A Full-On Sex Scene

Julia Roberts' 19-year-old actress niece Emma Roberts contemplates baring all on the big screen.

She explained, "I don't know that I'd do a full-on nude scene, ever. I've never had a full-on sex scene...but we'll see."
Emma is glad she grew up in Hollywood because it fueled her urge to build a film career.

The 19 year old, who starred in "Valentine's Day" alongside her famous aunt earlier this year, spent her childhood visiting the "Pretty Woman" actress on film sets. And the experience gave the young star a taste for acting because she got to meet so many famous faces.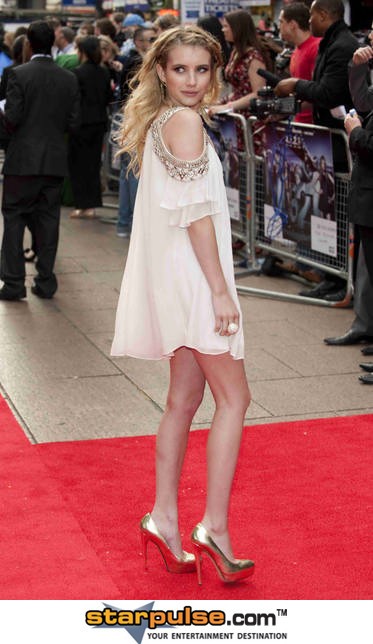 Click for more great Emma Roberts pictures: