Emma Roberts Arrested For Giving Boyfriend A Bloody Nose, Rep Calls Incident A 'Misunderstanding'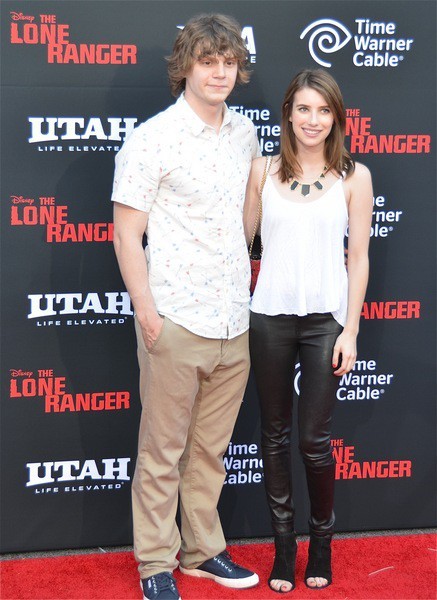 Emma Roberts allegedly attacked her boyfriend and was arrested in Montreal, Canada, last week. Emma, whose father is actor Eric Roberts and aunt is actress Julia Roberts, was taken into custody by police after they responded to reports of a fight between her and actor Evan Peters.
According to TMZ, Emma, 22, reportedly gave Evan, 26, a bloody nose in a hotel room. Evan did not press charges, and the actress was released from custody a few hours later.
The couple's representatives released a joint statement reading: "It was an unfortunate incident and misunderstanding. Ms. Roberts was released after questioning and the couple are working together to move past it."
The couple is working on FX series "American Horror Story: Coven." Emma is playing a party girl in the third season of the acclaimed show.
Emma also stars in the upcoming film "We're The Millers" opposite Jennifer Aniston and Jason Sudeikis. It hits theaters in August.