Emma Peterson Talks Tikly: Why It Solves Your Ticketing Headache (sponsored)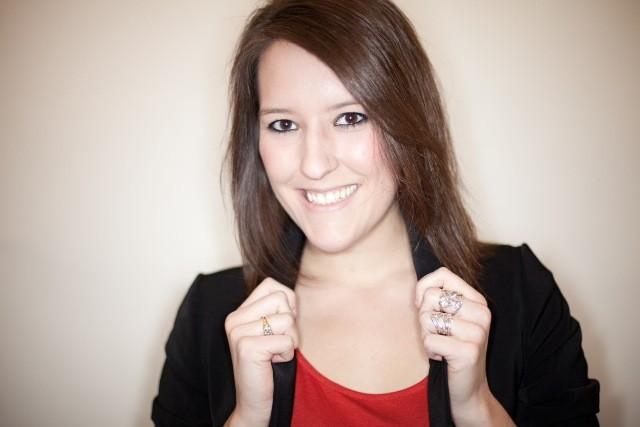 We've all had this experience: your favorite band comes to town, or your favorite event is circled on the calendar. You're counting the minutes until you can buy your tickets. Then you're either so far back in the virtual line that you may as well be in the parking lot, or paying so much in fees that the final price leaves you wincing at how much money you just plunked down. Thankfully, there's an emerging alternative to the Ticketmasters and the like of the world, and it's called Tikly. BFTV recently chatted with Tikly's founder and CEO, Emma Peterson, about what Tikly is - and why it won't break your budget.
According to the website, "Tikly is a ticketing platform that offers lower service fees, opens revenue streams for bands, venues, [and] organizations and places tickets back in the hands of the talent and event organizer." Sounds great, right? But what does that really mean in plain English? "It's very, very simple, which is important to me because Tikly was designed for the touring musician and the small to midsize venue owner," explained Emma, who launched the site last year. For those folks, signing up takes "about 25 seconds, maybe," and then in a matter of literally minutes, you'll have the basics for your event. Everything's designed to be user-friendly. Added Emma, "There's no need to contact us in order to get started."
But what about the folks buying tickets? You can breathe easier, too. Tikly lets you get your hands on your seats in a much simpler, faster way than other ticketing sites; no more spending 20 to 30 minutes navigating through screen after screen while eying up that countdown timer threatening to make it all for naught. "We just get it as straightforward as possible," Emma explained. "You actually enter in your name, email and a mobile phone number, and then your payment info. Once you press continue, then you're awarded your tickets and then the questions come up," if there are any at all.
Your wallet will definitely feel better. Tikly's Pricing page details their lower service fees, which don't look anything like what you've paid before. They come to a mere $1 for a ticket under $10, then 10 percent for anything between $10 and $75. Let's do the math: according to this example from Wikipedia, the combined Ticketmaster fees for a $13 hockey ticket in last year amounted to $10.90. At Tikly, the extra charge would come to a mere $1.30.
And you've also got more ways to get a hold of your tickets than you did before. "I'm very excited to say that we do allow for selling tickets directly on Facebook," added Emma. "If I were to go buy a ticket, I will complete my purchase in its entirety directly within your Facebook page."
In addition, Tikly allows artists and venues to sell merchandise alongside tickets. "Not only does it allow for increased revenue," she said, "but it also allows our event organizers to have a better idea of how many T-shirts they should order." In essence, Tikly allows fans to find their tickets and their merch in one place - hopefully erasing that letdown when the merch booth runs out of that shirt you wanted in your size.
How exactly does one wake up and decide to try and topple Ticketmaster? Having toured with a band called The Nadas, Emma has seen first-hand how ticketing websites and other middlemen can rain on the proverbial parade. "I found very quickly [that] not only does the ticketing experience, the industry itself, not do the ticket buyers any favors but it doesn't do the ticket seller any either," she said. While working with one local ticketing company in the Midwest, service fees for a particular show neared a whopping 49 percent. "You were effectively buying a ticket and a half if you wanted to buy your ticket in advance," she continued. "It just didn't seem right."
Things got worse when she visited the website to confirm that the fees were in fact that outrageous, and found more things that were wrong. "When I read through the description of the event, it was reading that the band had sold over 50,000 records. How many press kits had I put together stating that the band had sold over 200,000 records?" she continued. "So I keep looking through the thing. I pressed play on the YouTube player on the page, and it said whatever YouTube says when it has an error. I thought, how could they have put a broken youtube link on their page to represent our band? Who forgot to press play to make sure it worked? I'm thinking, 'How much marketing did I do for this band, how much work did they do, and yet for some reason this is completely misrepresenting us?'"
It was moments like those that drove her to create Tikly. Emma proved her concept and brought on additional help, including her partner Brian Hemesath, to launch Tikly into more than just an idea. What's her secret to making the jump from recent college grad to new-company CEO? "Confidence and a really, really good understanding of when it's right to say I don't know and find someone who does know," she confided. "I do my best to make sure that limitation doesn't stop me in my tracks. I bring on business partners and I listen to my clients. I want to make sure that we're truly providing a new solution that doesn't find comfort in just being the lesser of two evils. As long as I'm doing well by my clients, then we're on the right track."
Now Tikly is live in 28 states and three countries, including Australia and Ireland, and the site continues to build up its client base of artists. But Emma's ultimate goal is for her website to become the go-to ticketing platform - not for her own commercial success, but for what change would mean to everyone involved in the process of getting tickets and putting on a show.
"Tickets belong to the people who put the time, the marketing, the branding, the commitment and the talent into the event that they're putting on, and that's what I want to be sure we maintain as a business," Emma said. "I like being a game changer."
For more information on Tikly, you can visit the Tikly website, Facebook and Twitter.
(c)2013 Brittany Frederick. Appears at Starpulse with permission. All rights reserved. No reproduction permitted. Visit my official website and follow me on Twitter at @tvbrittanyf.