Eminem's Daughter Hailie Named Homecoming Queen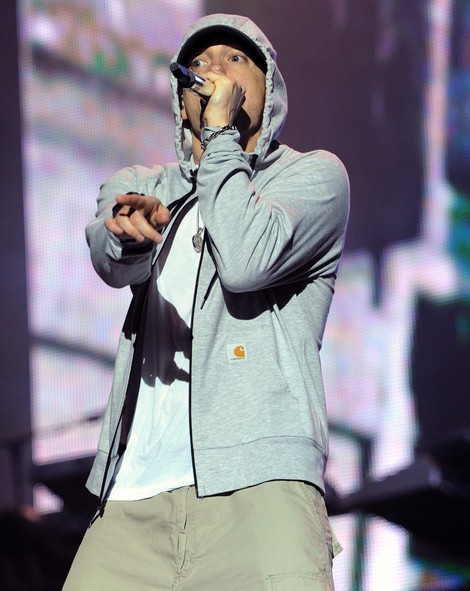 Eminem's daughter Hailie Jade Scott was named this year's homecoming queen at her high Clinton Township, Michigan, high school.

The rapper and ex-wife Kim were in the crowd at the Chippewa Valley High School football stadium Friday night, where Hailie was crowned the most popular girl, opposite homecoming king Tyler Knepp.

Eminem watch the ceremony from inside the school to avoid creating a distraction.

"Hailie came out with her mother Kim when she was introduced with all the other kids," a source told The Macomb Daily, "but her father watched from inside the school because he didn't want to cause a scene - he wanted Hailie to have her own moment."

The couple, who divorced in 2006 for the second time, share custody of Hailie.