Eminem's Childhood Home Demolished Over Safety Concerns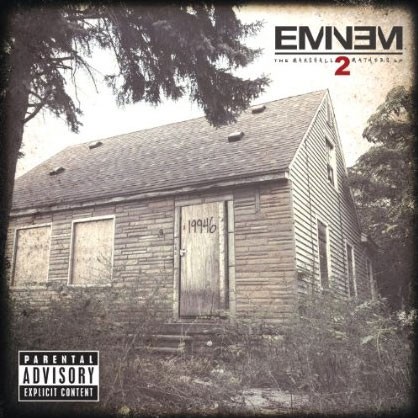 A wrecking crew in Detroit, Mich., demolished Eminem's childhood home on Monday after it was ravaged by a fire earlier this month.
 
Representatives at Michigan Land Bank were forced by law to demolish the building and said in a statement last week: "The condition of the property post-fire presents a safety hazard that the Land Bank is responsible for removing. The goal is to demolish and clean up the site, so neighborhood safety and order can be restored."
 
The rapper featured pictures of the property on his albums "The Marshall Mathers LP" and recent release "The Marshall Mathers LP 2."
Eminem's mother bought the property in 1987, and it was foreclosed on in 2001. A fan submitted a $100 bid for the property prior to its destruction and had hoped to turn it into a museum.
In September, Kurt Cobain's mother put the late Nirvana frontman's childhood home on the market. The property, located two hours from Seattle, Wash., was last assessed at $67,000 but is being listed for $500,000 due to the legacy attached to it.