Eminem To Appear On P!nk's New Album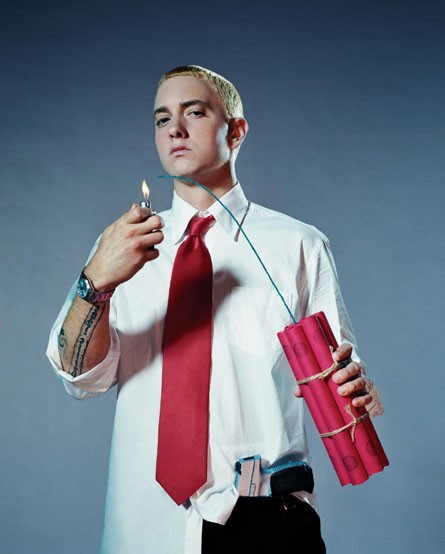 P!nk is adding some hip-hop flavor to her new album - she has recorded a duet with rap superstar Eminem.

The So What singer teamed up with Eminem to record Here Comes The Weekend for her upcoming release, The Truth About Love, and admits she didn't have to think twice when he asked her to collaborate with him.

She tells Australia's The Herald Sun newspaper, "He said, 'Do you want to do a song with me?' 'F**k yeah!' I said, 'Do you want to do a song with me?' and he said, 'F**k yeah!' Handshake. Nothing signed. Done."

P!nk went on to describe the track as an "alternative club banger" and reveals she is already planning to work with Eminem again, adding, "I think we have another song in our future that will be funny and s**t-talking."

British pop star Lily Allen and fun. rocker Nate Ruess also feature on P!nk's forthcoming release, due to hit shelves next month.