Eminem is reportedly returning to acting with a role opposite Anthony Hopkins and Rachel Weisz in new movie 360.

The rapper made his big screen debut in semi-autobiographical film 8 Mile in 2002 and has appeared as himself in a recent episode of Entourage and in Adam Sandler's 2009 comedy Funny People.

The Stan hit-maker is now set to test his acting skills again in upcoming drama 360 with Oscar-winners Hopkins and Weisz, according to Production Weekly.
 
The movie shows a series of scenes between pairs of characters before or after a sexual encounter.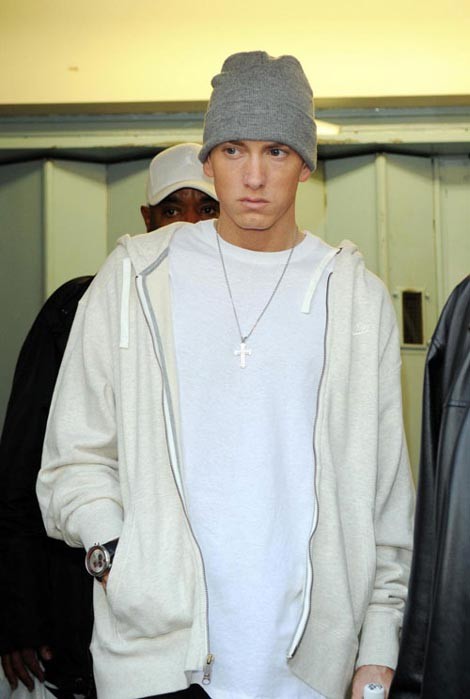 Click Here For More Eminem Pictures