Eminem Reteams With Rihanna For New Single On 'The Marshall Mathers LP 2'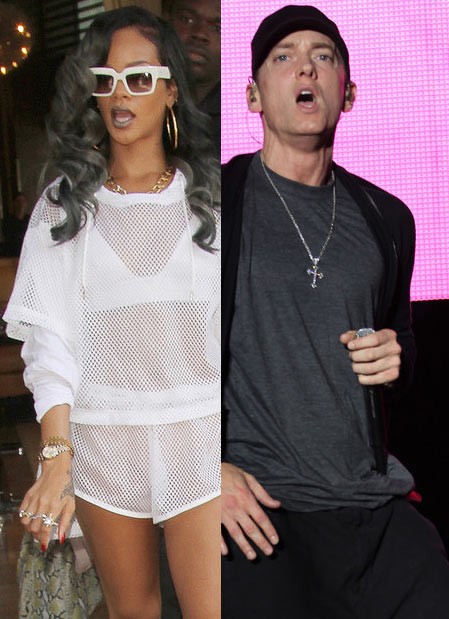 Eminem and Rihanna have collaborated again on a new single from his upcoming album "The Marshall Mathers LP 2".

The two stars first teamed up in 2010 for smash hit "Love The Way You LIe", and the success of the song led them to pair up once again for new track "The Monster".

Last month, RiRi hinted at the collabo, keeping it a secret but promising fans that something was up.

"Just left the studio... Recorded a #monster hook for one of my favorite artists! And that's all I can give you...," she wrote.

Now the secret's out.

Eminem's new album features 16 new tracks and features the likes of Kendrick Lamar, fun.singer Nate Reuss, and Skylar Grey. One of the new tracks, "Survival", will feature in the forthcoming video game "Call of Duty: Ghosts".

"The Marshall Mathers LP 2" is released November 5.