Eminem Gives Heartfelt Tribute To His Mom With 'Headlights' Music Video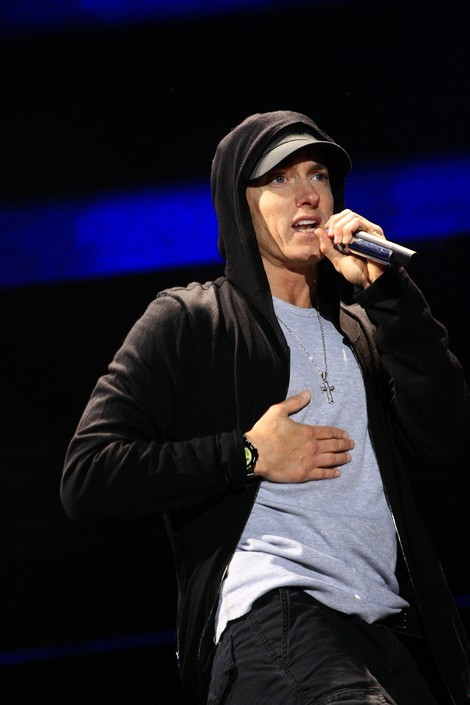 Eminem and Spike Lee teamed up to deliver a powerful music video for Mother's Day.
In the song headlights, Eminem raps about his estranged relationship with his mother Debbie Mathers. The music video is shot from his mother's perspective as she tries to gain access to the gated community Eminem lives in. Backed by fun.'s Nate Ruess, he raps, "But I'm sorry momma for 'Cleaning Out My Closet,' at the time I was angry / Rightfully, maybe so, never meant that far to take it though."
He infamously bashed her in Cleaning Out My Closet with lyrics like, "And Nathan's growin' up so quick he's gonna know that you're phony / And Hailie's gettin' so big now; you should see her, she's beautiful / But you'll never see her - she won't even be at your funeral."
The song's title refers to the third verse, where Eminem recalls seeing his mother trying to get into his gated community as he left. They reunite for a brief hug before he drives away and sees her headlights in his rearview mirror.
The video has already been viewed 2.5 million times since its release yesterday.