Emily Vancamp And Josh Bowman Support Wildlife Initiative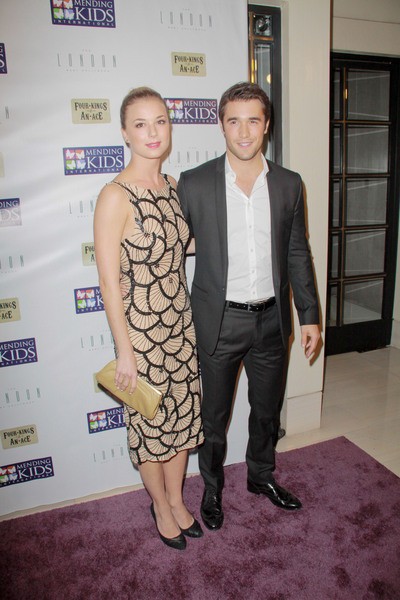 Actress Emily Vancamp has teamed up with her Revenge co-star and real-life boyfriend Josh Bowman to film a public service announcement calling for an end to the black market trade of exotic animals parts.

The stars are supporting the World Wildlife Fund's (WWF) Hands Off My Parts initiative to highlight the number of rhinos, tigers and elephants that are being killed for their skins, bones, tusks and horns.

VanCamp, who grew up in Canada, says, "I have always loved animals. I grew up in a rural area where I learned to love and respect the wildlife around me. Now that I'm older, I'm fighting to see change on a more global level.

"We must do more to protect the most beloved and iconic species of our planet. By pledging to not buy products made from endangered species, we can all do our small part to ensure a future for tigers, rhinos, and elephants and the many other species threatened by wildlife crime."

British-born Bowman adds, "I'm honored to share the beauty of this planet with some of the most magnificent wildlife on Earth, many of which are unfortunately being killed for their parts. Wildlife crime is a seriously devastating issue. Please, stand with me and fight against this. We all have a voice."

WWF bosses have also created a petition which calls on Thailand Prime Minister Yingluck Shinawatra to take action on illicit ivory trading. The petition has received backing from Hollywood superstar Leonardo DiCaprio.