Emily Ratajkowski Sizzles In New GQ Shoot, Says Dancing Nude In Robin Thicke's 'Blurred Lines' Video Was 'Silly'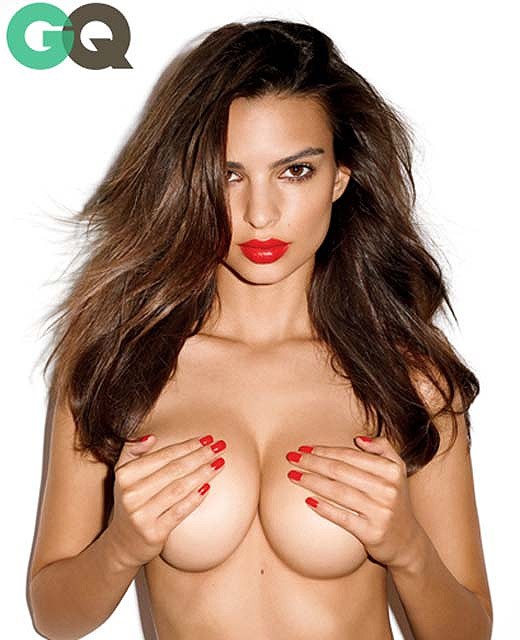 Emily, who GQ calls the "real star" of Thicke's video, was photographed by famed celebrity photographer Terry Richardson for the magazine, and discussed the first time she saw the "Blurred Lines" video.

"When I first saw the video, I was like, Oh, Jesus Christ, I'm so naked," she tells the magazine. "Not just naked, but so revealed.

"It was my personality. There was no glamour involved. I was just silly and playful and kind of ridiculous -- a big dork. And I only let my best friends see that. Or if I've had a couple of cocktails."

Emily's not just a pretty face, though. She made her television debut on Nickelodeon's iCarly in 2009 before turning heads opposite Playboy Playmate Sara Underwood in one of burger chain Carl's Jr.'s sexy ads.

She was recently cast opposite Ben Affleck in director David Fincher's upcoming adaptation of bestseller "Gone Girl".
Watch the behind-the-scenes video from Emily's photo shoot with Terry Richardson below. It's super-hot and probably not safe for work...