Emily Ratajkowski, Nude Model From Robin Thicke's 'Blurred Lines' Video, Lands Role Opposite Ben Affleck In 'Gone Girl'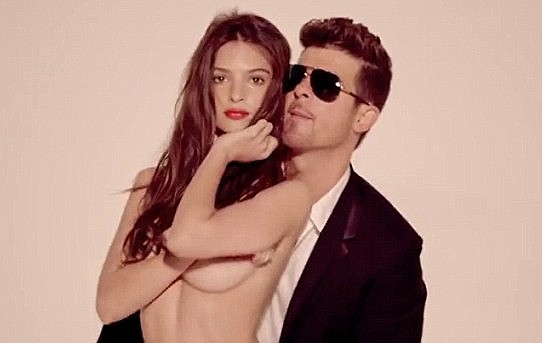 Emily Ratajkowski, the sexy model who appears nude in Robin Thicke's "Blurred Lines" video, is set to star opposite Ben Affleck in the upcoming film adaptation of Gillian Flynn's crime novel "Gone Girl".

The 22-year-old, who has worked as a professional model since she was 14, is set to play college student Andie, a woman who has an affair with Affleck's character Nick Dunne, following which his wife Amy goes missing. Andie joins with the missing woman's family in putting the blame on Dunne, whom they believe had something to do with her disappearance.

The model has a few acting roles on her resume, including a two-episode arc on Nickelodeon's iCarly in 2009, and an upcoming guest spot on Zooey Deschanel's New Girl. Earlier this year she appeared in a scorching Carl's Jr. hamburger ad alongside former Playboy Playmate Sara Jean Underwood.

David Fincher is set to direct "Gone Girl", which also stars Rosamund Pike, Neil Patrick Harris, Patrick Fugit and Tyler Perry.

See more pics of Emily from her Instagram page below...