Emily Kopp Readies First Album - Listen To Her New Single!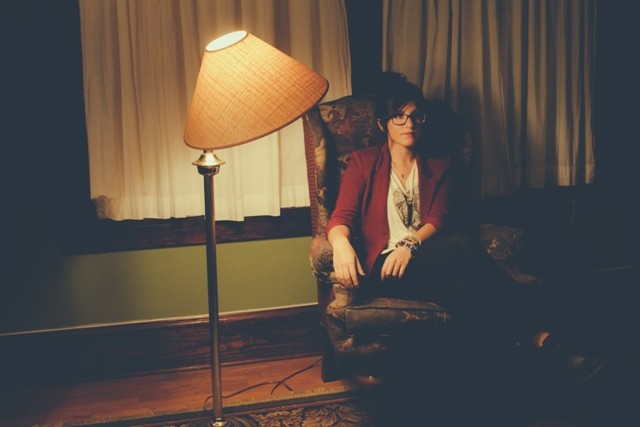 Emily Kopp is ready to make your acquaintance. The Florida native is releasing her first album, Serendipity Find Me, next month and her next single, "When We Fight," arrives this Sunday, September 22. BFTV recently sat down with Emily to chat about the album, and get to know her a little better.
While she always had a passion for music, she wasn't always certain about pursuing it professionally, even though she gravitated toward the industry. "I originally moved from Ft. Lauderdale to Orlando for college. My first job was working at an arena on campus so I was seeing a lot of concerts," explained Emily, who's a fan of John Mayer and Brandi Carlile. "And then after that was over, I got a job working at a music venue, which is what really got me very involved behind the scenes of concerts. I was hired to be the runner for artists. I was doing a lot of hospitality riders and spending a lot of the day driving and getting people lunch. And then I would get to see all these shows from the side stage.
"It sort of took me out of the place of working in an office," she continued. "These are people who are successful playing small theaters and they're able to do what they want. That's what sort of got me to change my mind. I think the general perception is if you're not a massive radio artist, then you can't have a living making music."
Deciding on a music career and being able to sustain one are two totally different things, and Emily will tell you that it requires a lot of hard work. "I set short-term goals and then mid-term goals and then long-term goals," she said. "For instance, short-term, my goal is to be able to draw a certain amount of fans in an amount of markets or cities. I want to be able to draw between 50-100 people in Orlando, in Charlotte, in Atlanta. And then I ask myself, how am I going to be able to do that? I'm learning how to delegate right now. Right now I'm balancing being a musician and sort of managing it all."
"Of course there are a lot of grinding moments. But when the realizations start to happen more frequently, that sort of makes things worth it," she continued. "Just the other day we had a concert, we headlined at a venue called The Social, This couple who were maybe like in their 50's, they come up to me and they're like, 'We saw you perform at your very first gig. And we've been following you on Twitter and Facebook and so we decided to come out.' These people had been following me for three years and I had no idea. And that's starting to happen in other cities too. You'll see people show up again and they bring a couple of friends."
Now she's hoping that the release of Serendipity Find Me, which was made possible by a Kickstarter campaign and with some help from producer Justin Beckler and producer/co-writer Anthony Battaglia, will expose her to an even wider audience beyond her immediate market. "When I listen to it, I'm really proud of my vocal performances, which is something that's really important to me," she told us. "I value my art on the fact that I have a certain quality of voice. I'm also really proud of where it's at content-wise, in contrast to my first release, which was an EP in November 2011. And the overall production- it doesn't sound like your average local record. I'm getting really good feedback from it. I feel like as a one woman show, right now I'm really proud of myself."
She knows once the album drops, it will be up to her to support it with a live performance schedule. "We're going to have an album release show in Ft. Lauderdale, which is where I grew up," she explained. "More than likely ,we're going to have a hometown release party, and then I graduate from college in December. I'll pretty much be on the road supporting the album through the spring." Until she comes to a town near you, keep your eyes and ears open for this up-and-coming young artist, with her strong vocal talent and the work ethic to match.
Listen below to hear Emily's new single, "When We Fight." Her record will be available on October 15th.
(c)2013 Brittany Frederick. Appears at Starpulse with permission. All rights reserved. No reproduction permitted. Visit my official website and follow me on Twitter at @tvbrittanyf.