Emily Blunt: 'This Takes A Lot Of Imagination!'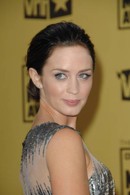 British actress Emily Blunt found it "hell" working against green screens for her new adventure film Gulliver's Travels because she exhausted her imagination with the "tedious" and "confusing" process.

The Devil Wears Prada star appears alongside Jack Black and Jason Segel in the big screen adaptation of Jonathan Swift's fantasy tale, but Blunt struggled through production because the movie relies heavily on special computer-generated imagery (CGI) effects to bring the island of Liliput to life.
 
She tells Access Hollywood, "(It is) hell. I find it really tedious and confusing. You're like begging a tennis ball on a pole for help and crying! I think that's (the moment) when you're like, 'Oh wow. This takes a lot of imagination!'"

However, Blunt insists having Black and Segel on hand to provide a few laughs in between takes definitely helped to lift her spirits.

She says, "Heaven - they're so much fun. I mean, they're too much fun! It almost ruins you for other actors, you know? They're really delightful and sweet, and it was just like a comedy fest on that set."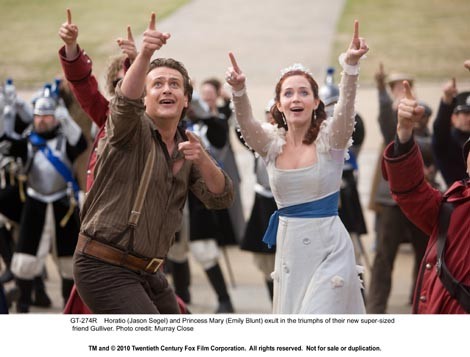 Click Here For More Emily Blunt Pictures