Emily Blunt Says Fans' 'Brains Melt' When They Encounter Matt Damon

Emily Blunt struggled to shoot "The Adjustment Bureau" with her "vastly famous" co-star Matt Damon because he drew massive crowds every time they filmed in public.
 
The actress plays Damon's lover in the upcoming thriller, and insists she was stunned by the effect the Hollywood hunk had on fans when they took to the streets.
 
And she admits his fame actually caused problems when they stepped in front of the camera.
 
Blunt says, "It's actually a problem when you're shooting with someone like him because he's vastly famous. Wherever he goes, people are like... I feel like their brains melt. You know when you look at someone's face and you realise their brain's just melted when they see him.
 
"We had this awful day, we were having to shoot a very emotional scene, lots of crying and begging with each other. We're outside in a very public place and there were about 350 people crowded around watching us do this emotional scene. It was mortifying, really, really hard.
 
"Matt was just managing to squeeze a tear out when someone from the crowd went, 'Matt Damon!' Matt looked at me, he started laughing and went, 'This is the worst day of my life! This is actually it, this is it!'"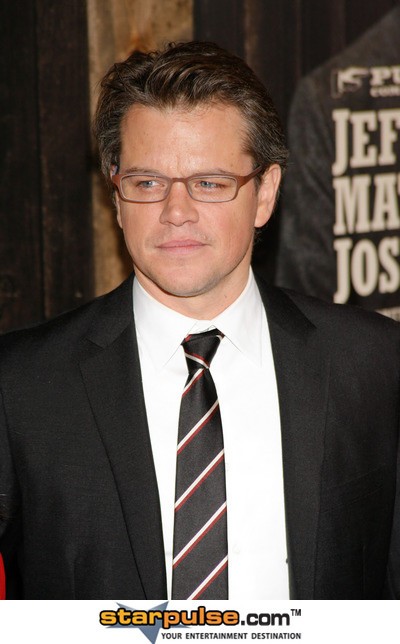 Click for more great Matt Damon pictures: