Emily Blunt Promotes 'Edge Of Tomorrow,' Looks Incredible Three Months After Giving Birth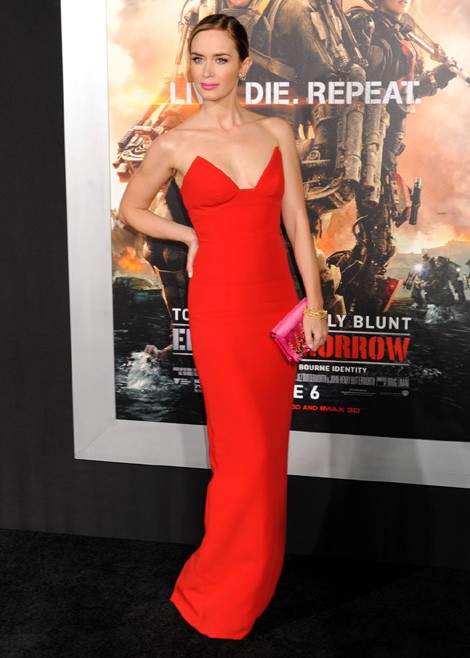 Motherhood is working its magic on actress Emily Blunt. Just three months after giving birth to daughter Hazel, the actress showed up beaming on the red carpet to promote her upcoming film "Edge of Tomorrow."
Blunt attended premieres in London, Paris and New York City in just one day.
As for Hazel, she explained on British chat show "Lorraine," "She's gorgeous of course. I'm obsessed with her. She's with Daddy right now though. I don't think she would have done very well with the 24 hour whirlwind!"
Blunt looked gorgeous at the NYC premiere in a strapless crimson dress. In Paris she flaunted her post-baby figure in a black leather dress by David Koma. She opted for a colorful pink frock for the London premiere.
"Edge of Tomorrow" stars Tom Cruise as a soldier battling aliens who is caught in a time loop. It opens in theaters June 6.
Blunt at the Paris Premiere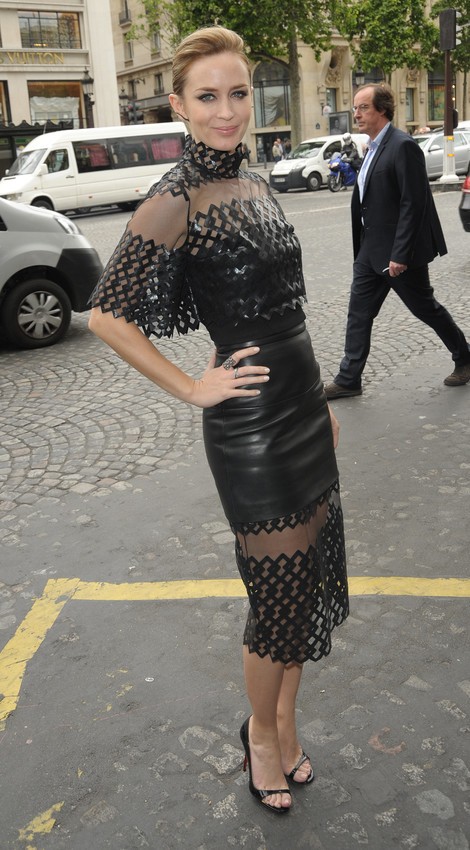 Blunt in London