Emilia Clarke, Peter Dinklage & More 'Game Of Thrones' Stars Attend The Season 3 Premiere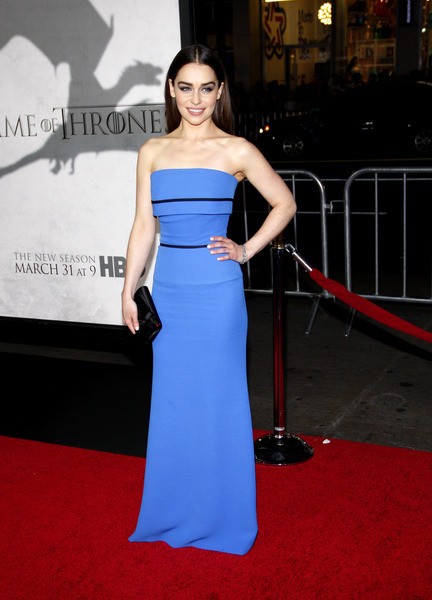 While fans are salivating for the third season of "Game of Thrones" to begin later this month, several members of the cast attended the premiere in Hollywood on Monday night.
Emilia Clarke wowed in an electric blue strapless dress, making quite a departure from her blonde haired character Daenerys Targaryen. The actress recently told GQ magazine how she often goes unrecognized in public.
"It takes a die-hard fan to actually spot me," she explained. "These HBO events, where I'll be talking to someone for a fair amount of time, and then suddenly they're like, Oh sh*t! That's what you do! They think I'm some crazy Brit who snuck her way into a Hollywood party."
Newcoming characters Mance Rayder and Brynden "The Blackfish" Tully will be featured in the new season along with favorites such as the Lannisters and Jon Snow.
Season three of "Game Of Thrones"  will air on HBO on Sunday nights at 9 p.m. ET/PT, starting March 31.
Check out more photos from the premiere...