Emilia Clarke Opens Up About Her Horseback Disaster During 'Game Of Thrones' Shoot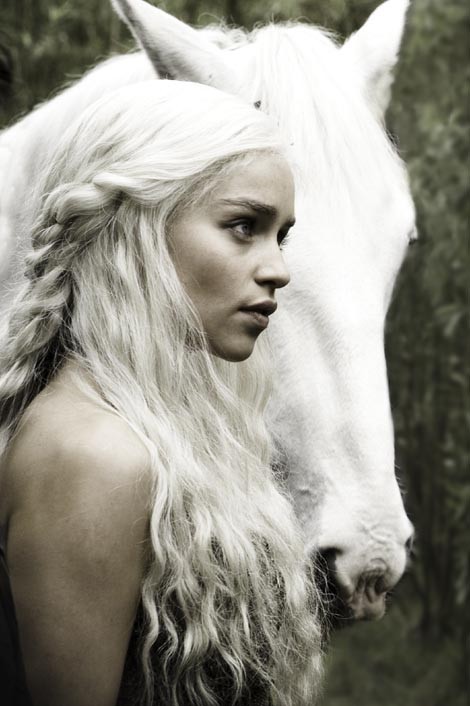 British beauty Emilia Clarke was left petrified on the set of Game Of Thrones when her horse bolted and she struggled to control it.

The 26 year-old actress told producers she knew how to ride when she arrived for her very first day of filming, but she soon realized her limited experience on horseback had not prepared her for the demanding role.

Clarke's mount bolted when she lost control and both the actress and the animal had to be calmed by co-star Iain Glen.

She tells The Observer Magazine, "You ask someone: 'Can you ride?' and as an actor you're trained to say yes. But it's one thing doing some riding on a Welsh holiday with your family... Luckily Iain managed to calm me and the horse down at the same time."

Glen adds, "It (the horse) went off with her into the high reeds and I think it slightly freaked her out!"