Emilia Clarke Cast As Sarah Connor In 'Terminator' Reboot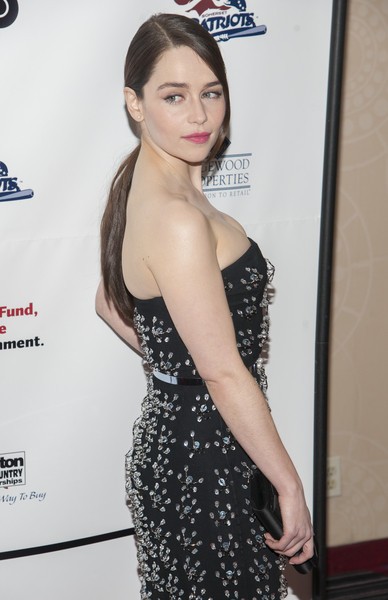 English actress Emilia Clarke has been cast as Sarah Connor in Terminator: Genesis.

The Game of Thrones star has won the lead role in the sci-fi reboot, which will be directed by Alan Taylor and see Arnold Schwarzenegger reprise his famous robot role.

According to Deadline, Clarke was up against Brie Larson for the role but impressed producers at Skydance Productions, Annapurna Pictures and Paramount Pictures to land the iconic part played by Linda Hamilton in previous films.

Lawless actor Jason Clarke has been offered the lead male role in the time-travelling flick, playing Sarah's son John Connor.

British beauty Clarke is best known for her role as dragon-commanding Daenerys Targaryen in HBO's hit fantasy drama Game of Thrones.

Since shooting to fame on the show in 2011, Clarke has seen her stock rise in Hollywood and she recently starred opposite Jude Law and Richard E. Grant in Dom Hemingway.

Terminator: Genesis will see Schwarzenegger's Terminator robot tasked with protecting Sarah Connor as she grows up and eventually gives birth to John, a highly important leader in a futuristic resistance.