Emblem3 VS One Direction: Is It A Fair Comparison?
There's been a lot of hype over this new group called Emblem3 that rose to fame in the current season (season 2) of 'The X Factor' USA. People have been labelling the band as a "boyband" (which the boys hate being labelled as) and above all, the "new One Direction". Is Emblem3 a boyband and the new 1D?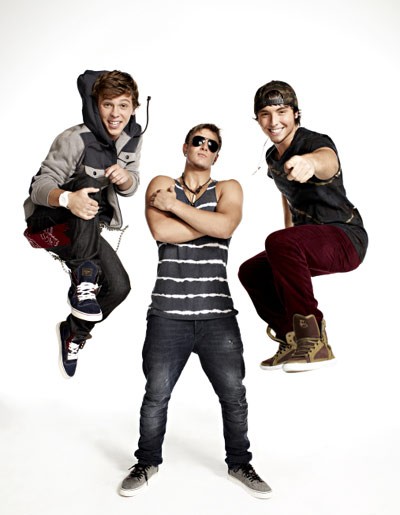 Emblem3 consists of Drew Chadwick, Wesley Stromberg and Keaton Stromberg, and they hail from Huntington Beach in California. They auditioned for the second season of 'The X Factor' in San Francisco with an original song titled "Sunset Boulevard", which certainly knocked everyone's socks off and started the whole comparison between 1D and Emblem3.
One Direction, comprising of Niall Horan, Zayn Malik, Louis Tomlinson, Harry Styles and Liam Payne, placed third on the seventh season of 'The X Factor' UK. To add fuel to the fire, both groups got their musical beginnings from 'The X Factor', which was probably the main reason for the comparison between the two bands.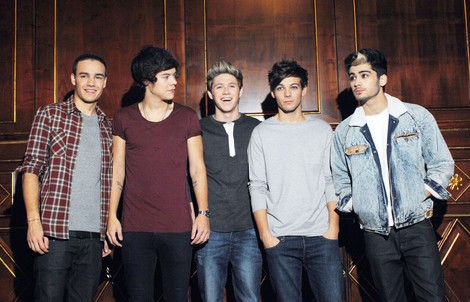 Simon Cowell, who mentored both bands on 'The X Factor', told HollywoodLife.com that Emblem3 did, indeed, remind him of One Direction.
"[The boys of Emblem 3] do remind me, in a lot of ways, of when I started working with One Direction," Simon said. "It was this self-confidence, having fun, wanting to win, but at the same time kind of difficult to manage. But I like that. I have fun working with them, I really do. And they are infectious."
Despite their similarities, Emblem3 have reiterated that they are not a boyband. Speaking to OC Weekly, Chadwick said that "the whole boy band thing is a completely different vibe from our style". He also explained that the band usually played instruments onstage, but they were not allowed to do so on the show. He describe's the band's music as rock and reggae.
"I feel like the stereotype of a boy band can narrow us down to like 12 year old girls. I want my friends who are guys who are 20-years-old to wanna bump E3 and I want them to respect our music," Chadwick spoke of the "boyband" stereotype. "These are our songs that we wrote and we want people to know that. We just grew up listening to Sublime and stuff like that, we look up to those guys."
When asked about the possibility of Emblem3 performing a 1D song, Simon said that he was doubtful. I agree that both bands, in terms of musical direction, are not going in one direction (sorry, I just couldn't resist), but two completely different musical directions. While One Direction is focused on dance and pop music, Emblem3 is focused on rock and reggae, like what Chadwick mentioned.
So there we have it! Emblem3 is not a boyband and they should not be compared to One Direction. Both groups are unique in their own ways and they have their own style, so it's not fair for either parties to be compared to each other.
Need more convincing? Watch Emblem3 audition for 'The X Factor' with an original song of theirs titled "Sunset Boulevard". One thing that E3 and 1D have in common is that both bands are (or in E3's case, is going to) be huge. These California boys are definitely going to dominate music charts worldwide in the near future.