Elvis Presley's Record Collection Up For Auction

Elvis Presley's personal record collection is to go under the hammer at an auction in London. The King handed a stack of 26 discs, including tracks by Ray Charles, Fats Domino and Sammy Davis, Jr., to his guitarist and pal Scotty Moore in 1968 and asked him to transfer them to reel-to-reel tapes.

However, Moore has now decided to sell off the collection after the Blue Suede Shoes hit-maker never asked for his music back.

Moore says, "Elvis left me the briefcase with the records and asked me to mail the tape back to his house in Memphis. I made a safety copy for myself and kept the records and tape in my studio in Nashville. Elvis never asked for the records to be returned."

Presley's collection is now expected to earn as much as $187,500 when it is sold at the Fame Bureau auction house on Thursday.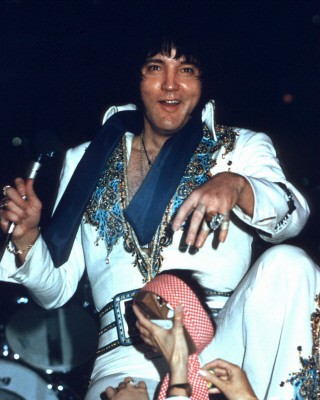 Click Here For More Elvis Presley Pictures