Elvis Presley's Dirty Underwear Ripe For The Picking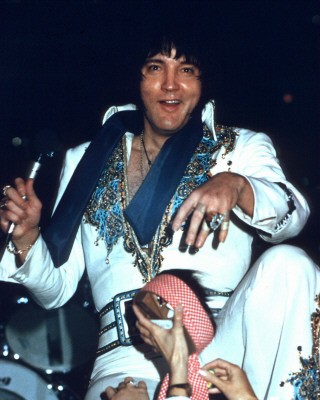 If a pair of underwear stained by Elvis Presley is on your bucket list, today is your lucky day.
A pair of stained underwear which haven't been washed since Elvis wore them onstage in 1977 are set to become one of the oddest celebrity items to be auctioned off this year.
The briefs, which will be sold off in Manchester, England next month (September 12), are expected to fetch $16,000 when they go under the hammer.
The auction also features several items from the estate of Presley's Uncle Vernon, including The King's Bible and home video footage of Christmas at Elvis' Graceland home and family holidays.