Elvis Presley Estate Suing Over Royalties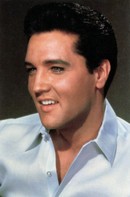 Elvis Presley's estate representatives are suing record label bosses for $9 million in unpaid royalties.
 
Lawyers for Presley's trust have filed suit against executives at Arista Music in Germany over royalties dating back to 2002 for ringtones, downloads and apps. The complaint also accuses label heads of exploiting the Jailhouse Rock singer when they bought out his catalogue for $5.4 million in 1973.

As a result of the deal, Presley is said to have received an annual payment of $10 for worldwide rights to each of more than 1,000 songs.

Trustees claim the fee is "conspicuously disproportionate" to profits the label pulled in, and they're seeking a share of future revenue until 2023 - when Arista's copyright expires.

The King died in his fabled Graceland mansion in Memphis, Tennessee on August 16th, 1977, at the age of 42.