Elvis Duran: The Man Behind the Mic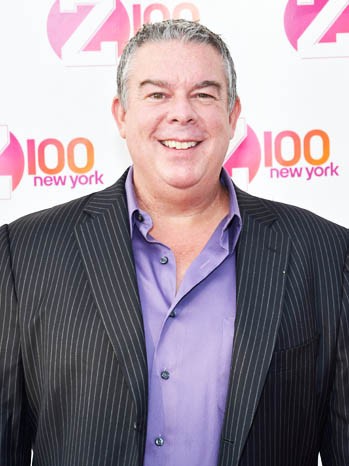 His voice is known across the country.  For more than two decades,  Elvis Duran has dedicated his life to being the "Host with the Most," and "Master of the Mornings" on the top rated  "Elvis Duran and the Morning Show" at "Z100" in New York City.  Whether they're calling in one of their famous "Phone Taps", interviewing celebrities, dishing the "Sleaze" with Danielle,  or making "Greg T- The Frat Boy" repel down the side of a building, Elvis and the "Morning Crew" clearly know how to have fun, and bring listeners with them on the ride!
So what happens when the mics get turned off? We got a chance to chat with Duran to find out..
KB: How did you get your start?? Why Radio?
ELVIS: You know growing up (in Dallas, TX) I was sort of a loner kid, and I spent a lot of time on my own. So I would I would listen to the radio, and listen to the songs the DJ's were all playing and all the fun contests. I always felt that the DJ was the "Master of Ceremonies" the "Host of the Party" and I really liked how he communicated with me.  It made you feel like you had a friend, I was always connected.  And still to this day, we all try to do our best to our listeners-- whether they are driving to work in their car, or trying to get thru a bad break-up or whatever, I really love the connection that this person had with me.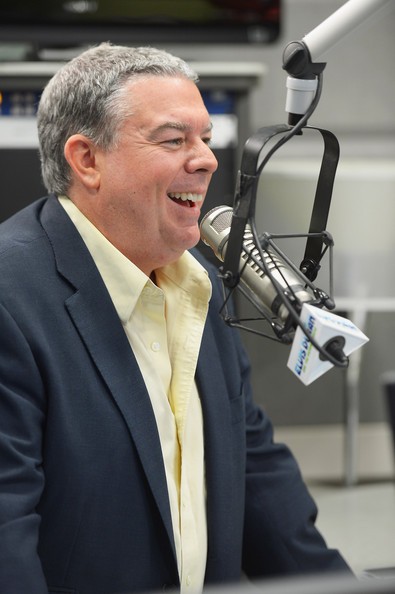 KB: When you were a kid, did you pretend to put on radio shows?
ELVIS:  Oh absolutely. I used to pretend to put on a radio show, and I actually went to radio shack and bought this AM transmitter radio, and I would broadcast to 4 or 5 of the neighbors.  And I would go to their houses, and take requests, and play their interviews back on the station,  you know, what's Mrs. Wells making for lunch today? But that's how I learned about how radio is about community, it's about connecting other people, not only connecting with them, but with each other as well. 
KB: What's it like working for THE biggest radio station in NYC?? Is there a lot of pressure that goes along with that?
ELVIS: No, it's actually the opposite. The pressure is off b/c we work for Z100.  It's such an institution, and our parent company gives us the tools to make it win. They have a lot invested in this place, not only on the "Morning" show, but everyone who works here.  But with all these toys, it makes it a lot more fun.  
KB: You've been at Z100 for so long, what's the secret to longevity??
ELVIS: Well, I will tell you I've tried to leave here several times.  I actually left for a minute to work in Texas again, but I was sucked back in. They won't let me leave! But that's really cool!  We've collected some really great people who work here, it's not just me, it's everyone here who works here in a 24/hr period. I've been here 24 years, I can't imagine working anywhere else.  
KB: You've interviewed so many celebs on your show...any that you love and will always cherish?
ELVIS: They all sort of blur into each other b/c they are all fantastic. I mean, Lady Gaga is always fantastic!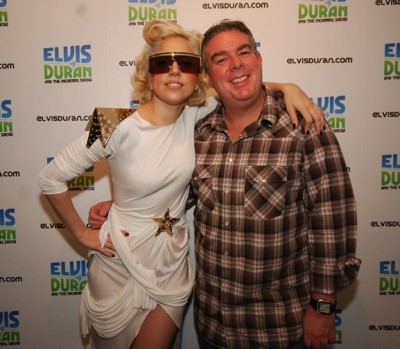 KB: I heard she was nervous meeting YOU b/c she said she listened to you growing up?
ELVIS: Isn't that weird? That was kinda bizarre. Rihanna of course. They're all great. They all have different reasons as to why they are so great!
KB: Anyone you want to interview that you haven't? And what would you ask?
ELVIS: Well we've interviewed him before, but not AS the President. But I'd love to interview President Obama. And we want to ask the questions that no one is asking! I mean, everyone is talking about the politics, this and that, which is very important, but I think what makes ANY President great is to get to know them as people. 
KB: You guys recently wrapped up the second year of the "I Heart Radio" festival...
ELVIS: This was year 2, and we're already working on year 3. It's a lot of work. It's a lot of people coming together, to put together this monumental event. It rivals the Royal Wedding as far as the preparation and the time and energy. 
KB: What's one thing about you, that no one knows, but should?
ELVIS: I dunno. Because I pretty much lay it ALL out there every day. I guess I'm a good cook! I rattle the pans! This is a fun thing about me. I'm not afraid to try to cook something new and difficult, knowing full well it may fall on it's ass and taste like crap. But it's all about taking chances! 

KB: So let's be real... favorite co-worker? Least favorite?
ELVIS: I can NOT answer that question! (Laughs) I love ALL of my co-workers! I really do. We're so blessed to work with each other. 
KB: But do you really love torturing Greg T.?? Is there any part of you that feels bad about the things you put him thru?
ELVIS: After a while, yes.  He asks for it!  Because what you don't know when the microphones are off, he tortures everyone here. Listeners only hear us torturing him, but I wish they could be flies on the wall to watch what he does to us. Because he's vicious!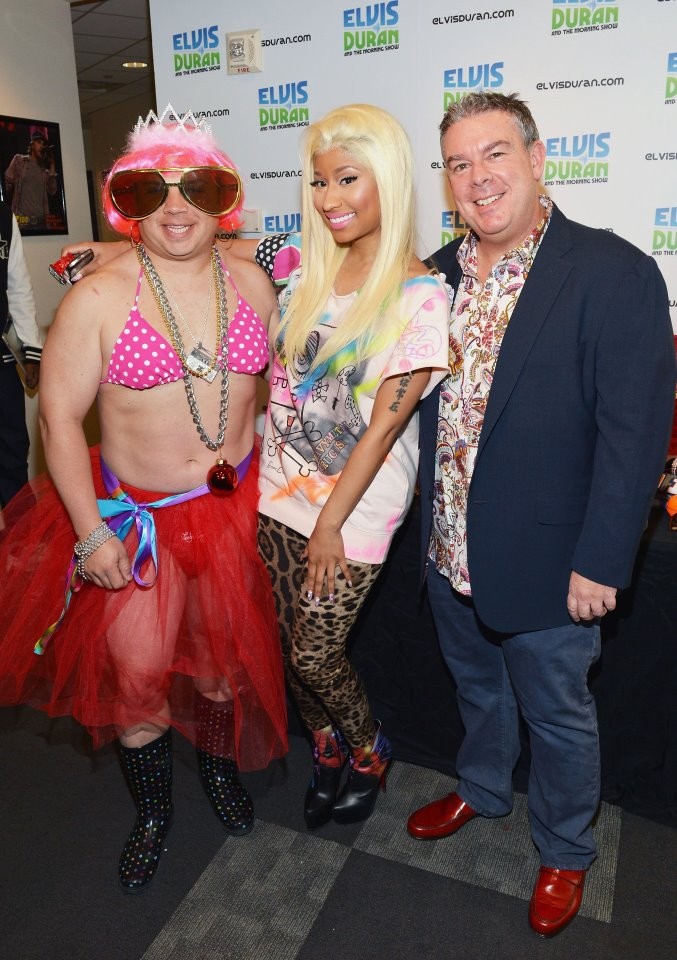 KB: Is there ever such a thing as a bad show? B/c it always seems like you guys are always having a party..
ELVIS: In our minds, we always have to be constantly grading ourselves, you know, did that last conversation really touch anyone? Did it really make anyone laugh? We are our worst critics, but yea, we have some shows that are better than others. Have we had awful shows? Yea we've had a couple of those.. 
KB: But you blame Greg T. for that, right?
ELVIS: Yea- it's usually Greg T's fault. 
KB: Where do you see yourself in 10 years?
ELVIS:  I don't really have a 10 year plan. I don't really have a plan past next vacation, and I'm a real advocate for making sure you know what your dreams are and following them and making them come true for yourself. 
I just hope in 10 years from now, I'm half as happy as I am now, and then I'll be satisfied.