Elton John, Simon Cowell & Sharon Osbourne Support 'X Factor's' Louis Walsh Over Assault Allegations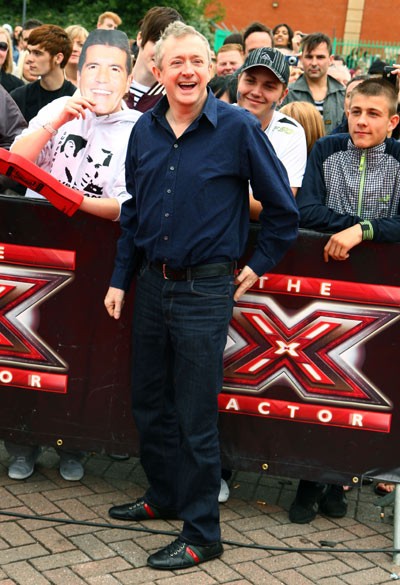 Elton John, Simon Cowell and Sharon Osbourne have reached out to Irish music mogul Louis Walsh as he fights indecent assault allegations.
Walsh, who serves as a judge on Cowell's British reality show The X Factor, has vehemently denied accusations he groped a 24-year-old man in the restroom of Ireland's Krystle nightclub following a Westlife concert in Dublin in April.
The star has agreed to co-operate with police to defend his name, but Walsh admits the allegations have devastated him.
He tells Britain's Daily Star, "My name and my good reputation is all I've got and that has been besmirched by a complete pack of lies. I was nearly suicidal when I heard what I was being accused of. It's just been a nightmare. The crazy thing is that there's absolutely not a shred of truth to any of it.
 
"I was meant to be going to Elton John's charity party (on Thursday) but Elton called and offered me any support I needed."
And more of Walsh's showbiz friends have rallied around their pal.
 
In a post on her Twitter.com page, Osbourne, who became close to the Irish star after sitting alongside him as a judge on The X Factor, writes, "Send big love & good vibes to my friend Louis Walsh and don't believe everything you read in the papers."
 
Meanwhile, Cowell tells Britain's The Sun, "I have known Louis Walsh for 20 years and I don't believe for a second that these allegations are true.
"I feel very sorry for him. I've spoken to him today and he is really upset. It's horrible. Like all of his close friends I will support him 100 per cent."