Elton John: 'It's My Duty' To Get Married When Gay Marriage Law Is Enacted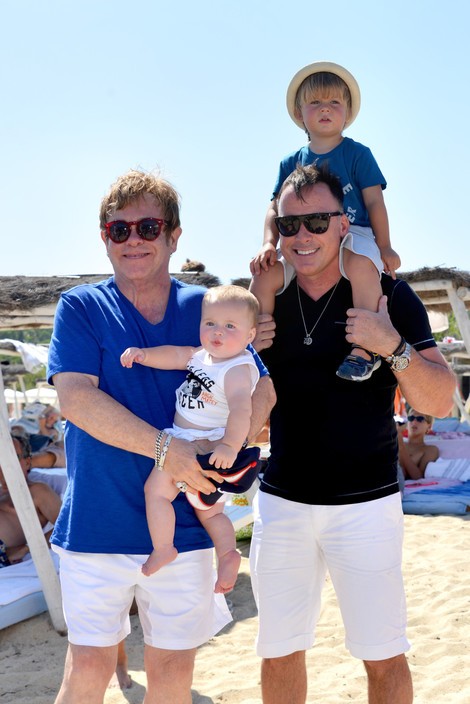 Elton John says he's going to get married to partner David Furnish in May when England's new law legalizing same-sex marriage is enacted.
When asked if he is going to take advantage of the new law while on Jimmy Kimmel Live, Elton said, "Yeah, we will next May when it comes out. If those laws are being made for people like us, [for] whom 30-40 years ago it was hard to come out of the closet…
"In England we have the civil partnership, which we did in 2005, and that made a huge difference in the commitment to your relationship. I didn't think it would but it did. If the laws are gonna help us again, as a famous gay couple we will do it. It's our duty to do it to make sure everyone knows that this is something that's a gift that we never dreamed we'd ever get."
Elton also revealed he doesn't own a phone, but does usually have someone with him carrying one. Kimmel joked, "That's when you know you're powerful: when you don't even need to have a telephone."
Elton said, "I couldn't bear to have a phone. And I just have an iPad for the kids and Skyping them when I'm not with them."